No real holidays from 2020? The time to clear a few brought leaves and find yourself without leaving the city is considered a well-deserved stay. You will be surprised to know that you can book a luxurious stay for as low as RM200 per night at KL's top 5-star hotels during these unprecedented times! Time to treat yourself to an unforgettable stay before the year ends. Note: If you are planning to stay during this period then make sure to follow the SOPs prescribed by the authorities. Most hotels around Klang Valley are still running with improved health and hygiene measures to ensure the safety of all guests. This includes capacity restrictions, regular cleaning, and disinfection, zero-contact check-in procedures, re-arranging of places to practice social distancing and the closure of certain facilities within the establishment.
1.KLoe Hotel, Bukit Bintang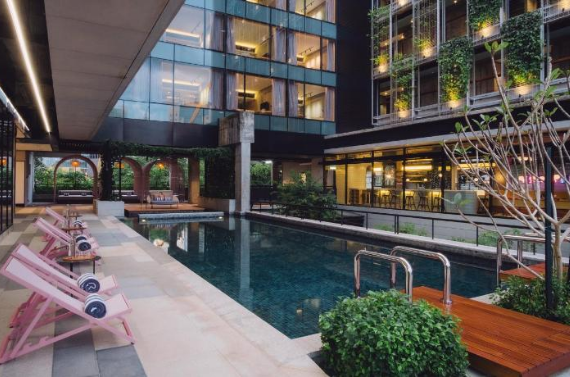 The KLoe Hotel is a brand new kid in town, having only opened its doors in February 2020. This chic boutique hotel boasts lush walls, open walkways, a beautiful sun terrace, a lovely outdoor pool, comfy beds, and rooms. city ​​skyline. The folks at KLoe take pride in creating a space that is "a safe haven and home for the creative and curious", and they aim to inspire creativity and make their guests feel at home by placing a collection of spaces do so.
Address: 27, Bukit Bintang Street, Imbi, 55100 Kuala Lumpur
Price: RM120+ per person
2. Grand Hyatt Kuala Lumpur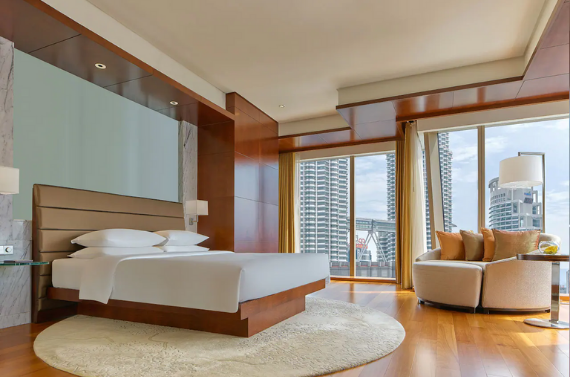 Overlooking the iconic Petronas Twin Towers, the Grand Hyatt Kuala Lumpur is another iconic 5-star hotel in KL. Sleep in the twinkling city lights, have breakfast in bed and wash away your stress and worries in the large deep-drenched marble tub with breath-taking views of the KL city skyline (or even more if you head to the Tower View Suites). If you book, also see the views of the Twin Towers)!). Even if you don't book a room with a view of the tower, you can pop by THIRTY8, an elegant dining space located on the 38th floor of the hotel, with 360-degree views of the KL city skyline. Claims Degree View! Elevate your Tai Tai life with Afternoon Tea – a three-tiered set filled with lovely selections of sweet and locally inspired savory delights!
Address: 12, Jalan Pinang, Kuala Lumpur, 50450 Kuala Lumpur, Wilayah Persekutuan Kuala Lumpur, Malaysia
Price: RM250+ per person
3. The Chow Kit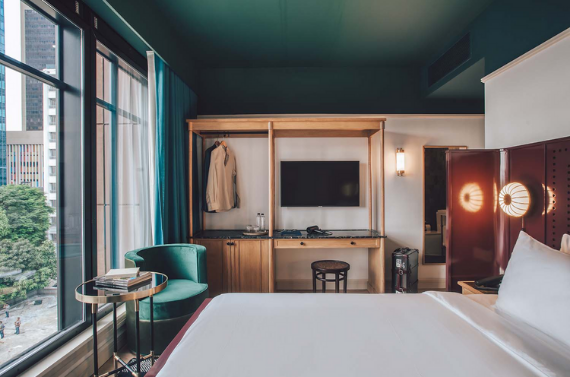 Newly opened in February and located in one of Kuala Lumpur's most notorious neighborhoods where underground businesses and counterfeit goods abound, Chow Kit embraces the inspiring energy and distinctive features of the eponymous street steeped in history. Inspired by the late-night revelry of the 1970s and 1980s lurking in the shadow of the streets and bars of Chow Kit, the boutique hotel exudes a vintage Kuala Lumpur charm, from the rich clothing and textiles of its romantic lobby to the spacious wooden rooms. till. Flooring and plush furnishings. While the Toke Suite is cosy and comfortable, the Kitchen + Bar should prove charming enough to pull you away from the luxurious solitude upstairs.
Address: 1012, Jalan Sultan Ismail, Chow Kit, 50100 Kuala Lumpur
Price: RM170+ per person
4. The RuMa Hotel & Residences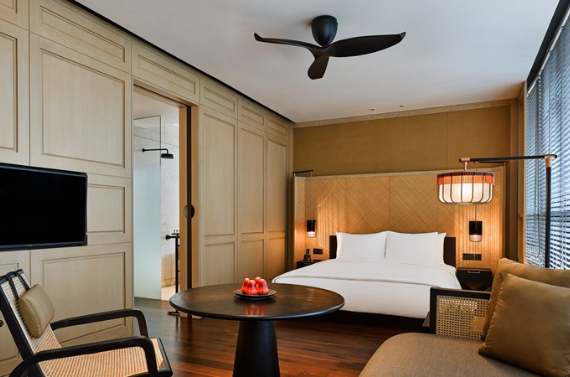 Voted the Top 100 Most Incredible Hotels in the World by Fodor's Travel 2020, the RuMa is definitely a notch above your very own RuMa. A tranquil sanctuary amidst the hustle and bustle of the city, the hotel features tastefully appointed rooms and suites, many of which overlook the KL city skyline. The rooms also come with deep soaking bathtub where you can wash away your worries and stress after a long day! Who else loves hotel breakfast? Nothing feels more divine than taking your time with your breakfast spread from the comfort of your hotel room. Say goodbye to long hotel buffet lines and hello to the ultimate stay!
Address: 7, Jalan Kia Peng, Kuala Lumpur, 50450 Kuala Lumpur, Wilayah Persekutuan Kuala Lumpur, Malaysia
Price: RM450+
5. The KL Journal Hotel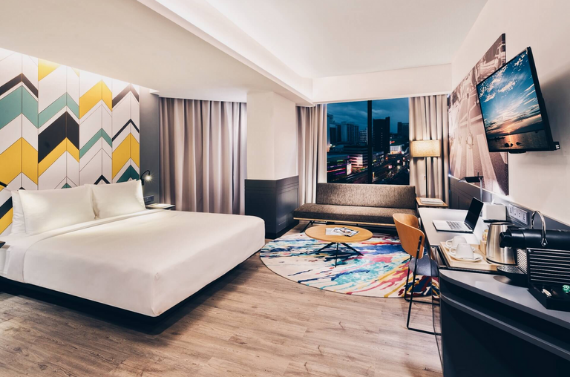 The KL Journal Hotel is stylishly designed with a unique local flavor and relaxed retro vibe. Located in the heart of Bukit Bintang, this mall is perfect for a good night's sleep after exploring a neighborhood dotted with specialty bars and restaurants (including Jalan Alor, KL's famous local food street). As claimed on the hotel website, this place is perfect for a special stay like anniversary celebrations!
Address: 30, Jalan Beremi, Off, Jalan Sultan Ismail, Bukit Bintang, 50200, KL
Price: RM150+ per person