Are you planning a vacation to Malaysia? Be ready to experience a true islander's life on the Perhentian Islands. The Perhentian Islands are part of Terengganu state in Malaysia, providing tourists acres of sandy beaches and crystal clear waters. There are two separate islands called Perhentian Besar and Perhentian Kecil. Perhentian Besar is the bigger one of the two Perhentian Islands and generally quieter and more peaceful than its neighboring island, Perhentian Kecil. This is why it attracts many visitors, couples, or honeymooners. These islands are ideal for those looking for a beach-underwater-ocean-sand-sun time and make a great alternative to Thailand's overcrowded Islands! Here is our ultimate guide for your 2020 vacation in Perhentian Islands. Read on_
Best time to visit
The best time to visit the Perhentian Islands is throughout the summer season from March to November. The islands are almost empty, and several businesses are closed in the rainy months. July is the peak season; reserve your accommodation in advance.
Top ten things to do in the Perhentian Islands for three days
Start exploring these two little treasures that are considered to have a serene feel, turquoise beaches, a lavish backdrop, and lots of things to do for three days in the Perhentian Islands_
1. Scuba Diving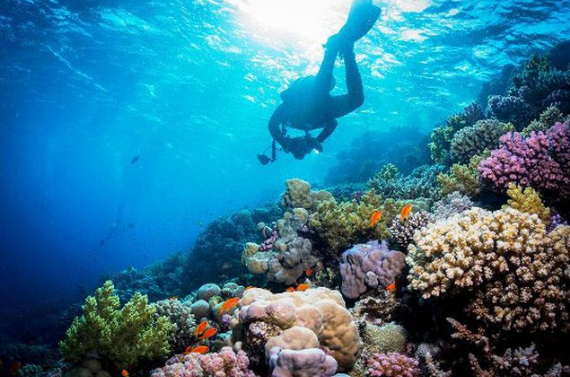 One of the primary reasons to visit the Perhentian Islands is excellent diving on offer. Divers from all around the world come here where you can see the beautiful vivid coral and also the plethora of exotic fish. You can even enjoy turtles and several shark species, like black tips and the fish. Visibility is about 20 meters so that you can experience all the aquatic delights on offer, and even though the water is warm, you don't need to wear a wetsuit. However, not the cheapest dive in Southeast Asia; it's much easier to get a dive here than it would have been in many other parts of the country.
2. Snorkeling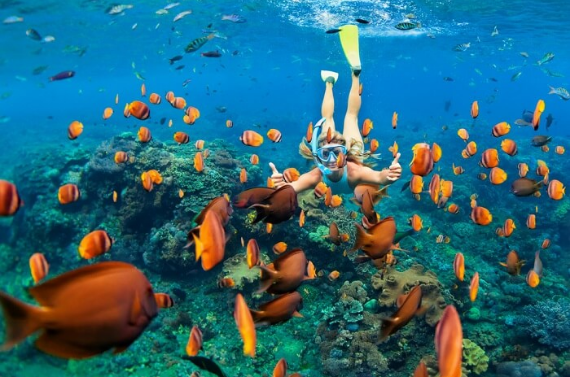 One of the reasons why people are visiting this island is to discover aquatic life. The Perhentian Islands offer some of the best snorkeling spots in Malaysia. What a beautiful experience to dive with the fish! You're almost guaranteed to see turtles, sharks, and stunning fish along with gorgeous corals. You can conveniently rent snorkeling equipment on Perhentian Besar and Perhentian Kecil and experience a range of fantastic snorkeling spots near the shore, such as Teluk Pauh on Perhentian Besar. You can also book snorkeling trips where you'll get out on a boat and explore many different places.
3. Jungle Trekking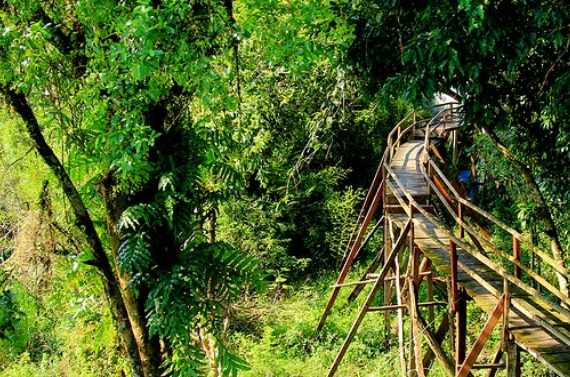 If you like the excitement of a great adventure, these tropical islands give many fun trekking opportunities. With the small paths that cross the beaches, you're going to access one way and get out of the other. Discover lush trees and exciting wildlife as you trek through the woodlands. On the trek, you can meet some monitor lizards, spiders, and geckos.
4. Beach Hop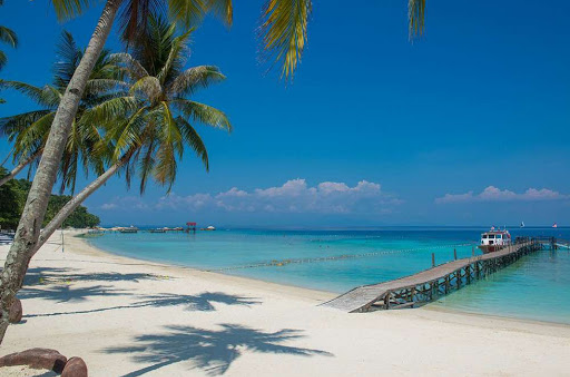 There is no doubt that your resort or hotel will have a stunning beach right at your doorstep. But there are so many isolated beauties located around both islands that it is worth heading on adventures to find your preference. Look out for the guys on the main beaches who own small boats – they're going to take you anywhere you want, and they're going to arrange a pickup time to pick you up and return you. Try Turtle Beach for a bit seclusion and a fairytale-like atmosphere, or Mira Beach for a Robinson Crusoe feel.
5. Watch the sunset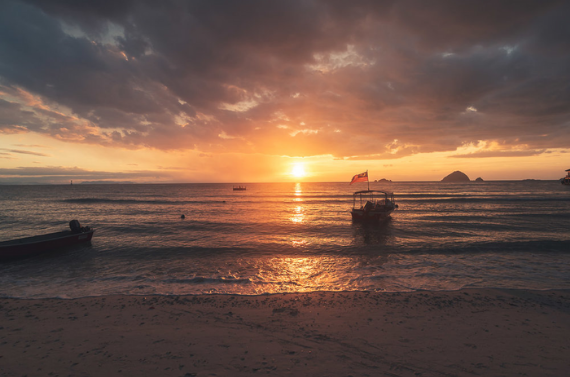 The Perhentian Islands are renowned for their attractive sunsets and no more so than at Coral Bay on Perhentian Kecil. There are numerous calm beach spots here and private beach areas that back on to resorts like D'Lagoon, and this is the spot to visit if you desire to see a dazzling natural light show without the crowds.
6. Adam & Eve Beach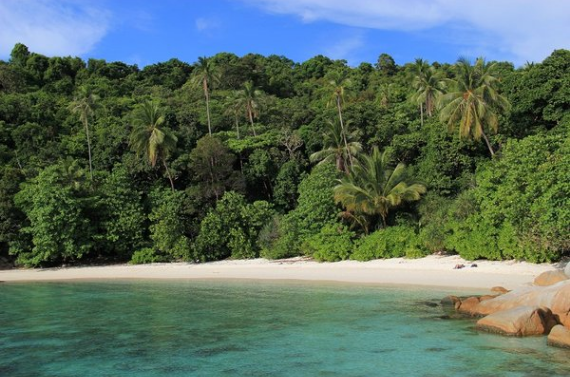 One of the best activities to do on the Perhentian Islands, of course, is relaxing and enjoying the scenery at its peaceful beaches. Go to the Perhentian Kecil Coral Bay and Adam and Eve Beach. The delicate fringes of sand with the thick wilderness make perfect spots for relaxing in the shade or sunbathing. There's additionally a white sandy beach-Teluk Dalam, ideal for a relaxing stroll around the shore or Love Beach for pleasurable moments.
7. Eat at Santai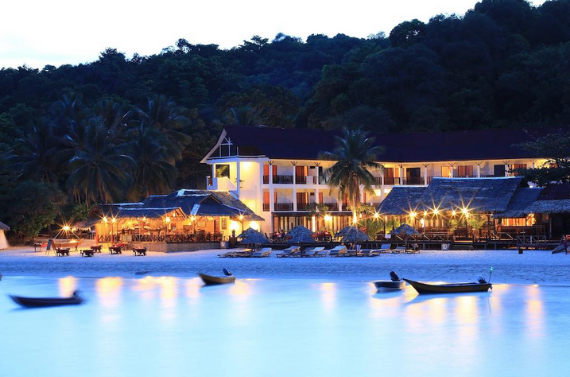 One of the most popular places to eat on the Perhentian Islands is the Santai Restaurant, which is the perfect place to have a cold beer or a cocktail as the sun goes down. If you like something to eat, you can try Western cuisine like burgers and pizza, and you can taste the savory barbecue that's set up here every night and includes a day's catch with treats like freshly grilled prawns.
8. Turtle Observing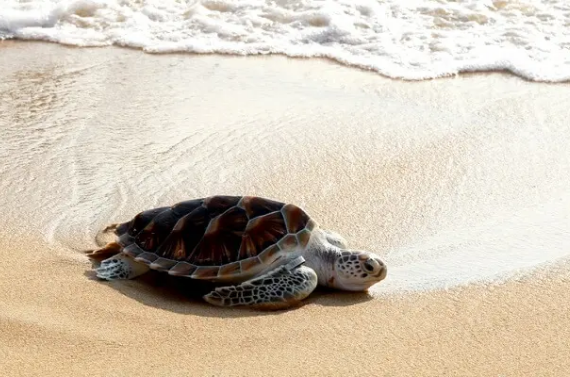 Perhentian Turtle Sanctuary Beach on Basah is Malaysia's best locations to see green turtles and hawksbill. As a crucial nesting ground for these majestic and beautiful species, the Perhentian Islands can be an exciting place for you to see the turtle living in their natural environment. Many people would not know that the Perhentian Islands are home to a large turtle population that comes to the shore to nest and then lay their eggs on the beach before going back to the ocean. As you would imagine, the best spot to see the turtles is on the appropriately named Turtle Beach, and the perfect time to visit here is at night when the eggs hatch.
9. Sea Kayaking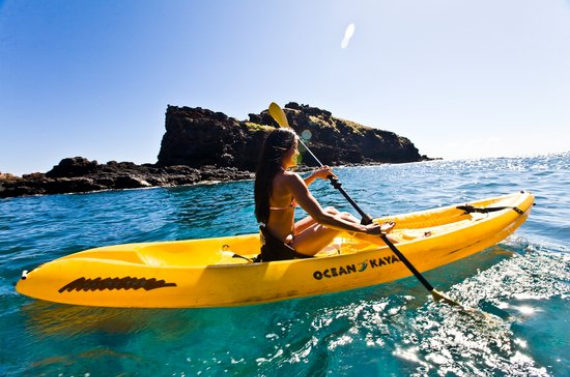 Rent a sea kayak for a joyful day of touring. Rentals usually cost less than RM100 and allow adventure lovers to head out on the fragile waters. Sea kayaking offers the chance to explore isolated lagoons and shorelines that are out of reach on foot. Those who are reasonably fit will likely kayak around Kecil's 14-kilometer, which takes about 3 to 5 hours. Seeing the islands out of the ocean provides a bleak view of the Perhentians.
10. Enjoy a fire show
Have you ever enjoyed fire dancing? If not, well, here is your opportunity to see the island uniquely. If you want to view one of the Perhentian Islands' most interesting representations, you have to make your way to Bubu Long Beach on Perhentian Kecil. You will enjoy hula and fire dancing right on the sand, and the natives will perform a dance and fire show for the visitors. Not only are the athletics feats amazing, but since on the Perhentian Islands there isn't much in the way of nightlife, this is a good experience if you're searching for something to do after the sunset.
Once you visit this heaven, you're assured that you won't want to leave at all as soon as you indulge yourself in these fantastic things to do in the Perhentian Islands. The majestic islands will undoubtedly sweep you off your feet, and make sure you don't miss this on your next trip to Malaysia!