We believe that the first thing one should know about us Malaysians is we are very impassionate about our local mouth-watering Malaysian cuisine. Malaysia is well known to inherit a wide array of cuisines from its melting pot of cultures that may include Chinese, Indian, and Malay. A fun fact- In some ways, Malaysian cuisine can be considered to be similar to the Indonesian Cuisine!
Regardless, once you are in Malaysia and eating their delicious local cuisine, you will quickly dispense with all the historical concerns and wonder where your next meal should be and how you can get to it as soon as possible!
(Read: https://www.kualalumpurhospitality.com/blog/where-to-eat-the-most-authentic-malay-food )
But fear not! We at Kuala Lumpur Hospitality are here to help you out, as we bring you the list of some of the must-try Local Malaysian Delicacy that you do not want to miss.
So read on-
Cendol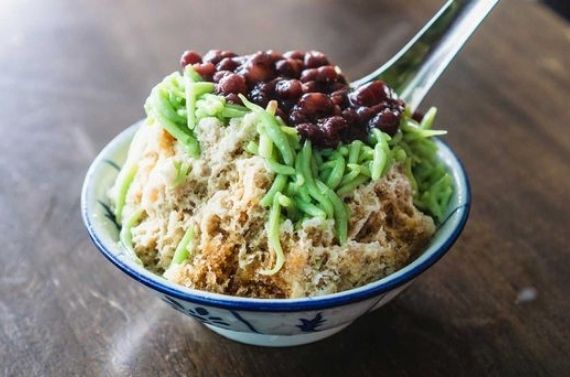 Cendol is a type of traditional dessert often served in Malaysia, consisting of small green jelly-like noodles sweetened with palm sugar syrup and coconut milk and served chilled. It can be said that most of the work of preparing cendol goes into making the noodles themselves, which can then be enjoyed with cool, refreshing toppings especially during hot summer season!
Char Kway Teow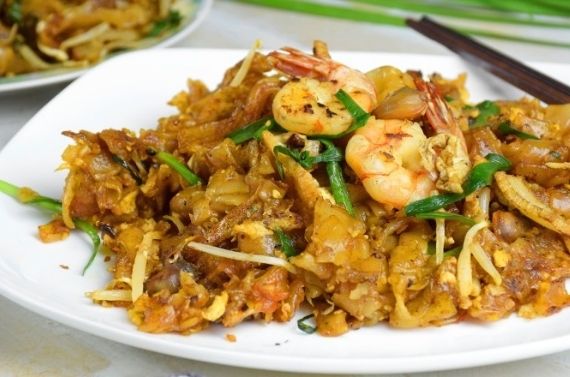 Did you know that the Chinese term 'Char kuey teow' means stir-fried flat rice noodle? (Interesting isn`t it?!).
Char Kuey Teow' is a delicious and popular noodle dish with a smoky flavour and is considered a national favourite of us, Malaysians.
Asam Laksa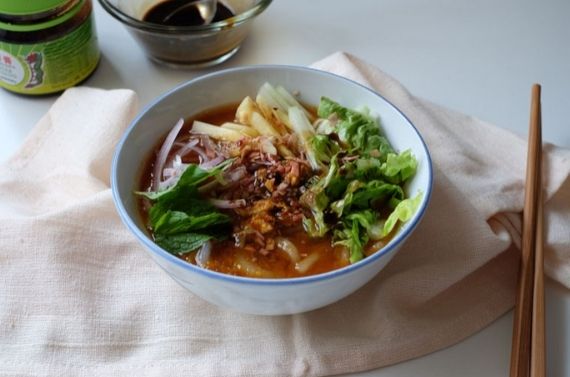 Asam Laksa is a popular flavourful, tangy, and spicy Malaysian fish based rice noodle soup. It is synonymous to the island of Penang and is an all-time favourite there.
This flavourful, spicy, and tangy rice noodle soup hits all the right notes and is a must-taste when you visit Malaysia.
Rojak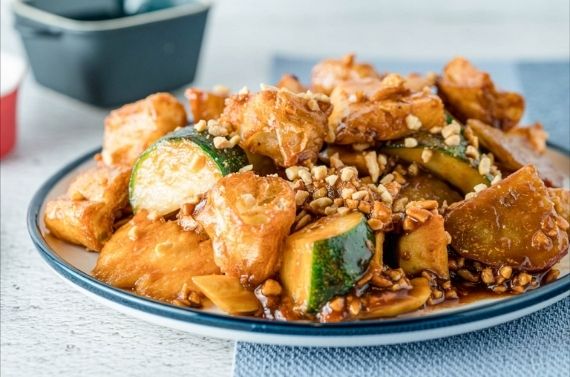 Rojak is a traditional fruit and vegetable salad dish, commonly found in Malaysia. Other than referring to this fruit salad dish, the term Rojak also means "mixture" or "eclectic mix" in colloquial Malay (Interesting isn`t it?!).
Satay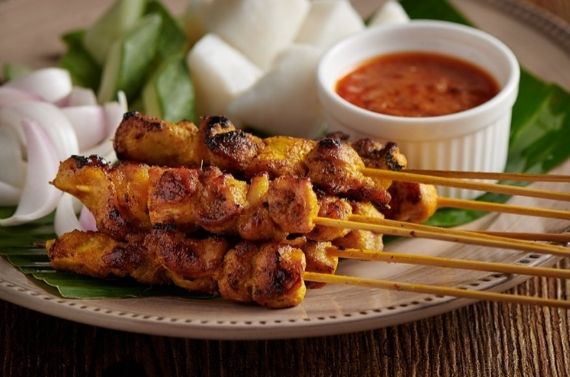 Satay is a popular Southeast Asian street food that usually involves a marinated meat being skewered and grilled, then served with a simple saucy dip. You can use juicy chicken meat or delicious pork. If you are a vegetarian, fear not, you can even tofu and vegetables, though cooking times will vary!
Top it with mouth watering peanut sauce! It is the ultimate wingman to satay, containing all the fragrant notes of lemongrass, coconut, fish sauce, and fresh lime zest.
A small tip- Use tongs to toss together the meat and turmeric, unless having yellow-stained hands has always been a secret dream of yours! (#LOL)
Banana Leaf Rice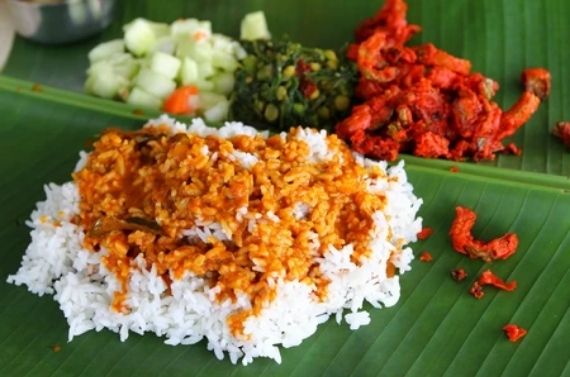 Eating banana leaf rice is definitely a must-have experience in Malaysia. As per the name, this dish is served on a broad banana leaf. In the middle sits a bed of white rice, topped with crispy pappadom, surrounded by an assortment of vegetables (drooling already?!).
Apam Balik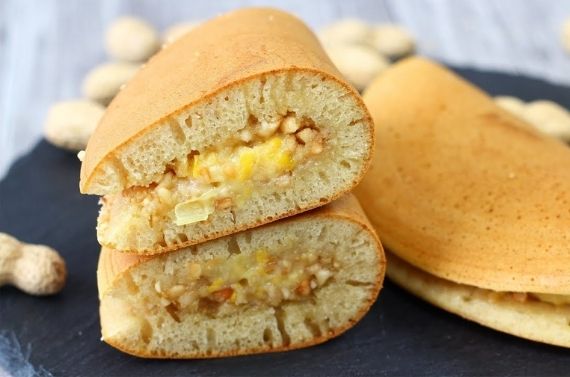 We at Kuala Lumpur Hospitality truly believes that you have not really experienced the quintessential Malaysian delicacy until and unless you have devoured your taste buds with this sweet sinful delight.
Apam Balik can be considered as a pancake-style snack wedded with the compact package of an omelet, in addition, to be stuffed with a sufficient amount of sugar, peanuts, and the occasional sprinkle of corn (drooling already?!)
MeegorengMamak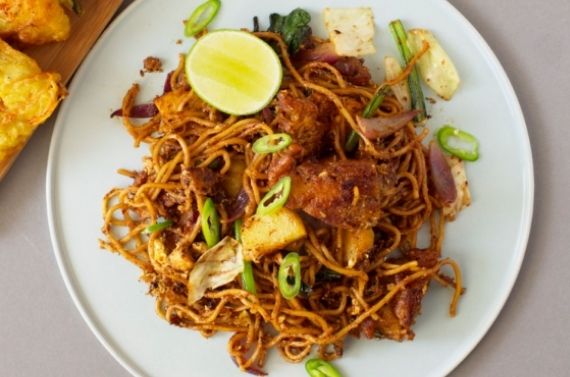 In simple terms, MeegorengMamak is a complete package in itself (wanna bet?). Soft Yellow noodles mixed with deliciously juicy Chicken or Shrimp, spicy Soy sauce, wholesome green veggies, delicious eggs, and a bit of chili tossed in for an irresistible blast of flavor - Sounds simple enough, right? Sadly, you can try to replicate this one at home, but it's just not going to taste the same as it did when you chowed down with your gang at that strident Malaysian hawker stall.
NasiKerabu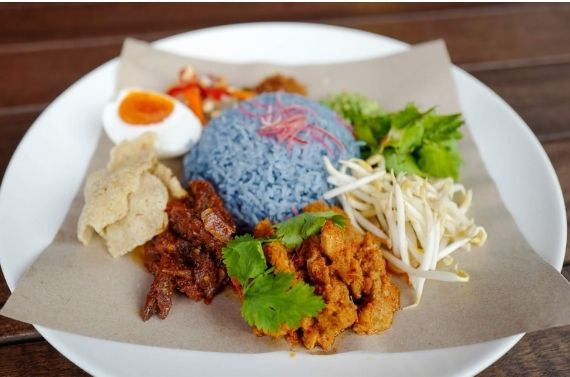 If the intriguing blue rice of NasiKerabu does not spark your curiosity, what will?! You would be surprised to see lines of people waiting outside the shops to order this famous Kelantanese dish!
The traditional dish from Kelantan, a state in northern peninsular Malaysia, NasiKerabu, gets its eye-catching blue color from the telang flowers, which are crushed and mixed into the flour.
This "Aquamarine Looking Dish" is then topped with healthy bean sprouts and crunchy fried coconut. In addition, it is also soaked in spicy mouth-watering budu sauce, a famous fermented fish sauce in Malaysia. We would advise that in a true Kelantan style, you use your hands to dig into this lip-smacking Malaysian local delicacy!
Rendang (Chicken or Lamb)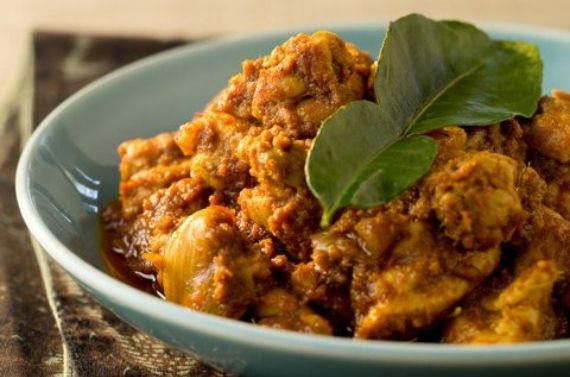 Although many times people tend to call Rendang a curry, Malaysian food aficionados have particularly pointed out that the chunky cauldron of coconut milk and spices is nothing of the sort. (get that straight person!)
According to them, the main difference is the way Rendang is prepared: slowly simmered (to let the meat (chicken or lamb) absorb all the flavourful spices) until the rosy liquid tends to dry up completely.
An all-time favorite, especially during festive seasons, lip-smacking Rendang is generally found all across Malaysia (thank god indeed!).
NasiLemak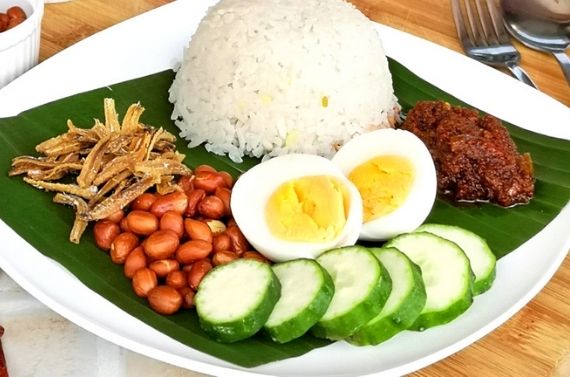 Some people may call NasiLemak, the unofficial national dish of Malaysia, but we at Kuala Lumpur Hospitality, call it finger-licking delicious (plain and simple!)
NasiLemak is basically rice cooked in coconut milk (sinfully tasty!). However, we believe that it is the side dished that matter that most in the traditional NasiLemak. Depending on where you are in Malaysia, NasiLemak comes with a wide range of accompaniments. Be it the delicious hard-boiled eggs, crunchy peanuts, wholesome green vegetables, juicy lamb or chicken curry, (as per your choice) or seafood, and spicy sambal (the chili-based sauce!).
It is a common belief that Nasilemak is traditionally eaten for breakfast, but these days people have it any time of day (food goals achieved!).
(Read:https://www.kualalumpurhospitality.com/blog/top-6-must-visit-seafood-restaurants-in-kl-that-you-cannot-afford-to-miss )
Kacang Pool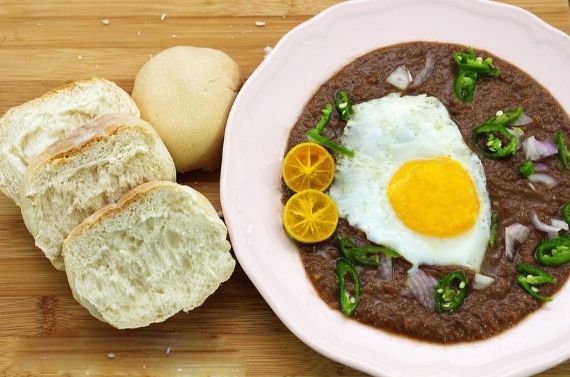 We were left with a big question mark over our heads when we discovered the well known Malaysian delicacy, Kacang Pool. If it sounds exotic to you too, here is the breakdown of this superfood element that local people raved about- it is a stew that is made of fava beans and herbs and spices such as cumin, garlic, and chili pepper (surprised?! So are we!).
Kacang Pool is the proper definition of simple yet mouth-watering (wanna bet?!). It is served with a thick slab of toasted bread that is soft enough to absorb the delicious sauce. The addition of an egg makes the dish feel a little more traditional, like the classic toast egg!
Well, It may not come as a surprise that Malaysia is the home to some of the best foods in the world. We are sure that almost all of us have heard or tried the popular dishes such as NasiLemak and Rendang that are "oh so famous" all around the world! However, there are loads of other undervalued mouth-watering Malay dishes that deserve our love and appreciation!