Johor Bahru is a Malaysian town that sits just across from the border with Singapore. As is the case with many border towns, it had a rather seedy reputation for years before cleaning up its act and developing a great range of new family friendly attractions that have helped its popularity to soar. If you are in Singapore and looking for a quick day trip then Johor Bahru is a great choice, and you will find a number of cutting-edge malls, bars, and eateries here. If you want to enjoy some of the history of this area however, then the city has a good range of historic and cultural sites, many of which date from the time of the British colonial period. Any history buff will also enjoy the number of fascinating museums in Johor Bahru or you can spend time eating your way around the city. Like much of Malaysia, Johor Bahru has a delicious local street food scene, and some of the bakeries here are famous for having been in operation for decades. KL Hospitality brings you 10 activities you can do in Johor Bahru.
1. Visit the Hakka Heritage Gallery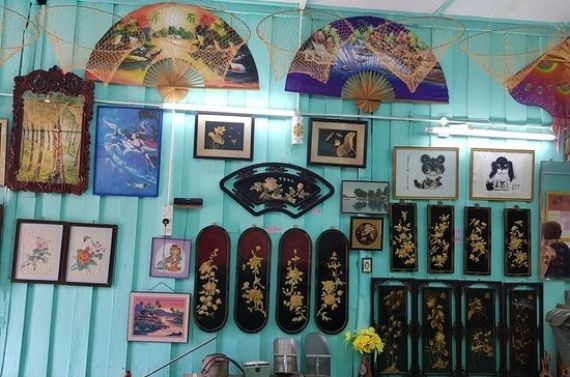 For the uninitiated, the Hakkas are a people with cultural roots in Hakka-speaking provinces of mainland China. Way before eclectic and colourful became à la mode, the interiors of this Hakka townhouse already featured colourful and eclectic mixtures of functionality and sentimentality. Discover old typewriters, rattan furniture and farming tools in an instructional exploration of traditional Hakka life. Entrance costs RM5 (USD $1.25) per person. Call in advance to arrange your visit.
2. Walk along Jalan Tan Hiok Nee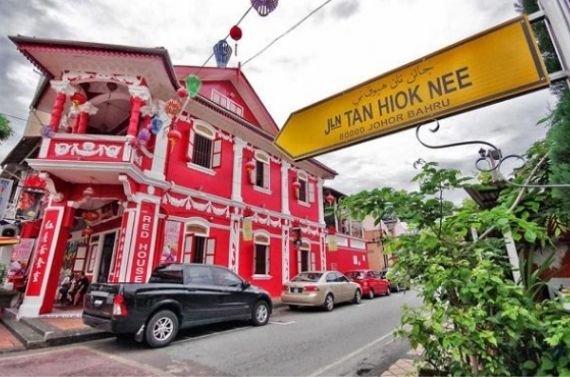 Jalan Tan Hiok Nee is named after one of the founding fathers of Johor Bahru and is also known for being one of the oldest neighbourhoods in the city. It is here that you will find a number of delicious cafes and restaurants and there is also a high concentration of antique shops dotted along Jalan Tan Hiok Nee. The architecture is also spectacular here and you can expect traditional Chinese style shop houses as well as a number of colonial buildings.
3. See the animals at the Johor Zoo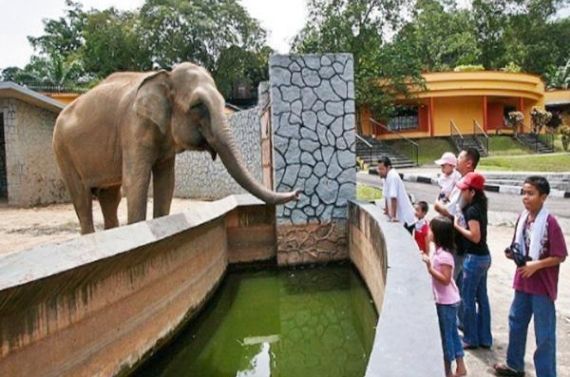 Johor Zoo was one of the first zoos to be built in Southeast Asia and dates from 1928. There are over a hundred different species of animals here and you can expect to find gorillas, elephants, lions, and flamingos, to name just a few examples of the fauna on show. There are also bird and reptile houses at the zoo and a number of eateries dotted around in case you fancy a bite to eat. If you are travelling with children then this is an excellent pick and there are also opportunities to interact with some of the animals during feeding times.
4. Take pictures of the Istana Bukit Serene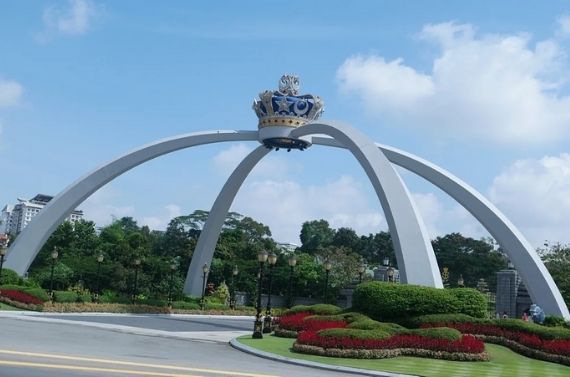 It's impossible to miss the Istana Bukit Serene from the freeway. The official palace of the Sultan of Johor, this stately home boasts a strategic bird's eye view of Singapore, which proved particularly useful for the Japanese Army in World War II. The palace is not open to the public, but the gardens surrounding it are. The most iconic feature is the crown archway, but the gardens also feature tall water fountains, manicured landscapes and dazzling light features.
5. Visit Johor Bahru Old Chinese Temple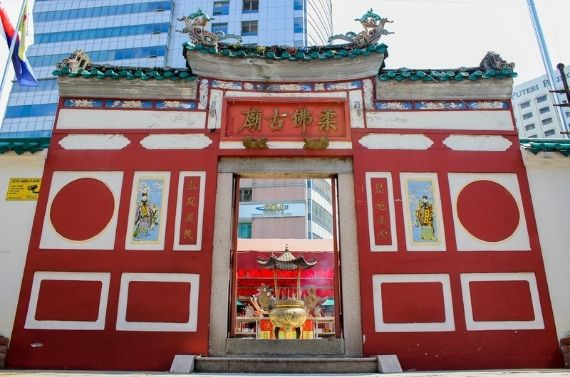 Johor Bahru Old Chinese Temple is a traditional temple that dates from the 19th century and was built in honour of five deities venerated by the Chinese community. This is one of the oldest religious buildings of its kind in the city and is instantly recognizable thanks to its bright red and white colour scheme. In addition to the actual temple you will also find some exhibits that tell the story of how the Chinese community first came to Johor Bahru. Certainly, no trip to the city is complete without a visit to this famous site.
6. See what glitters at the Arulmigu Sri Rajakaliamman Glass Temple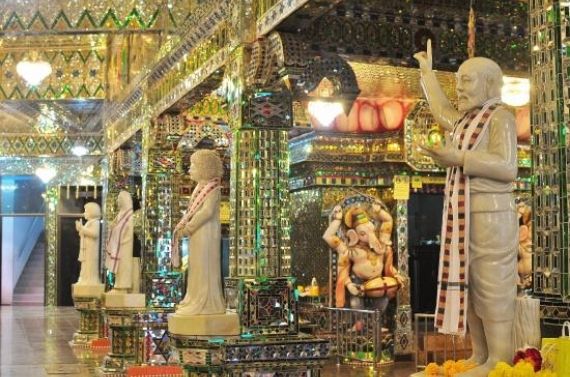 Thousands of glass pieces make up this glittering Hindu temple. The glass architecture was inspired by Guru Bhagawan Sittar's visit to Bangkok, during which a brilliant light from two miles away caught his attention. The light turned out to be a temple made of glass artwork. Some 300,000 pieces of coloured glass ornament the Arulmigu Sri Rajakaliamman Glass Temple now, making it a dazzling almost blinding sight. Entrance costs RM10.
7. Go for a ride at Legoland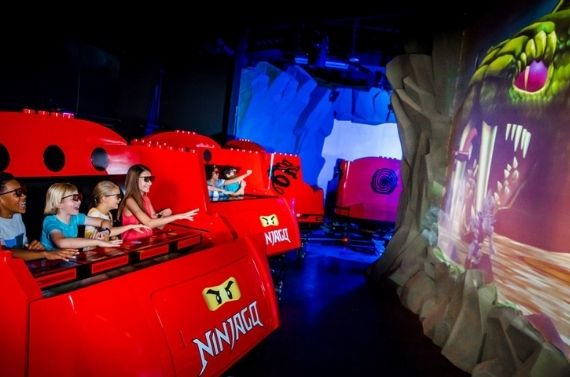 Anyone traveling with children should make sure not to miss Legoland Malaysia which has some 40 different rides that younger visitors will love. The park opened in 2012 and there is an adjoining water park here where you can cool off with a range of water related rides and pools. Some of the highlights at the parks include bumper cars and planes as well as a laser quest maze. This is one of the most popular theme parks in Johor Bahru so expect it to be busy whenever you visit.
8. Have fun at the Angry Birds Theme Park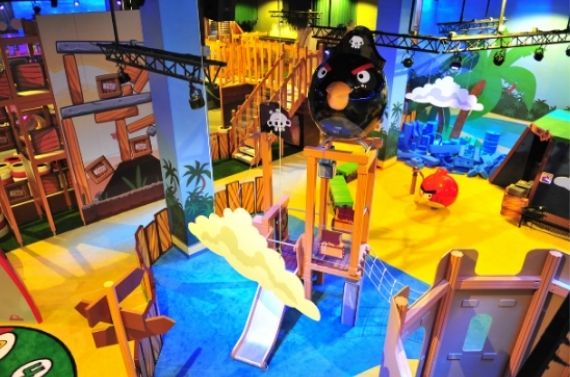 The Angry Birds Theme Park is a large theme park that is dedicated to everything Angry Birds related. This is one of the most popular attractions in Johor Bahru and the park sprawls for an amazing 26,000 square feet, As well as rides and amusement arcades there are also daily shows and performances with the Angry Birds characters and one of the big draws of the park is that it is open late into the evening so you can stay here and really feel that you are getting your money's worth.
9. Visit Danga Bay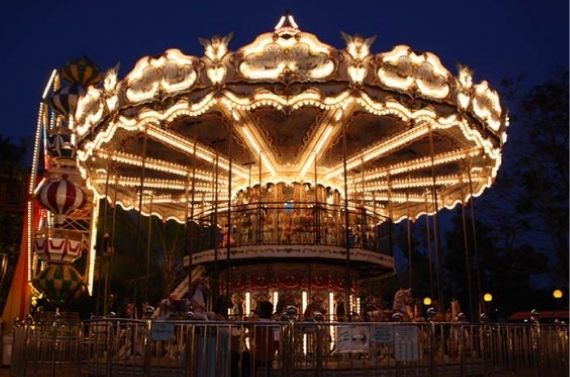 Danga Bay is a waterfront complex that has a range of dining and lifestyle attractions. It is a very popular spot for tourists in Johor Bahru as it is also the home of the Danga World Petting Zoo which is smaller than the main zoo in Johor but has animal shows where younger visitors can get up close to the animals. Danga World Theme Park is also located in the Danga Bay Complex and has around 20 rides such as a scenic Ferris wheel and spinning tea cups.
10. Sunbathe on Desaru Beach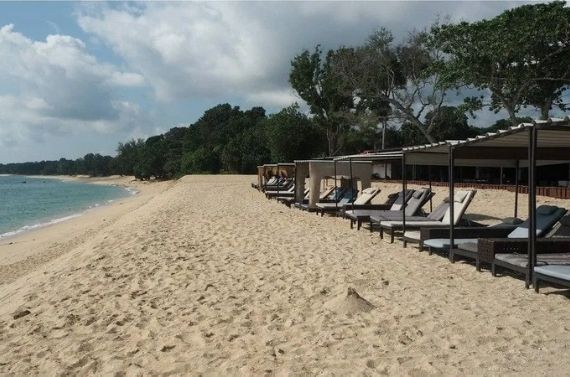 Johor Bahru is next to the water and looks across to the Strait of Johor. As a result, you will find a long strip of sand along the coastline here and one of the best places to take it all in is on Desaru Beach. A day on the beach may be just the ticket in Johor Bahru if you are looking for a place to relax away from the main hubs which are often filled with bars, clubs, restaurants, and shopping malls. Some of the activities that you can enjoy here include going for an exhilarating banana boat ride or you can have a go at jet skiing. This area is also known for its beach resorts if you want to stay in Johor Bahru a little longer.
11. Johor Premium Outlet Park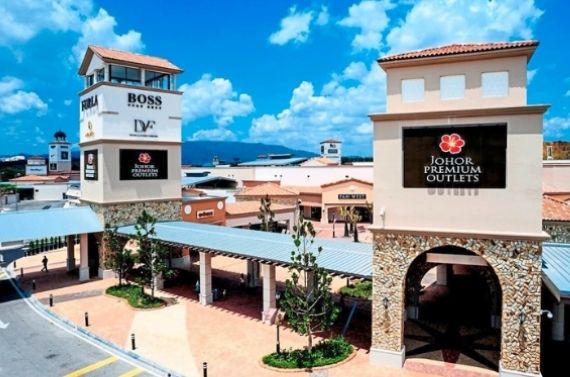 Johor Premium Outlets (JPO) is an outlet mall in Indahpura, Kulai District, Johor Bahru, Malaysia. It is the first luxury premium brand outlet in Southeast Asia. It is via accessible by the Indahpura Interchange of the Second Link Expressway and the North–South Expressway Southern Route.