Ask any parent of young kids or babies, and they'll probably agree that going out with their children to eat is no easy effort. Discovering cafes that are kid-friendly is not always the simplest thing either-which is why we want to help. We assembled some wonderful halal cafes in KL that carefully accommodated a play area for your kids and other kid-friendly stuff. Great for meeting with friends, or even if you just want a family outing with the opportunity to dine well while keeping a gaze on your little one. Go through the entire article to know about the best kid-friendly cafes in KL.
1.Bucket B Cafe: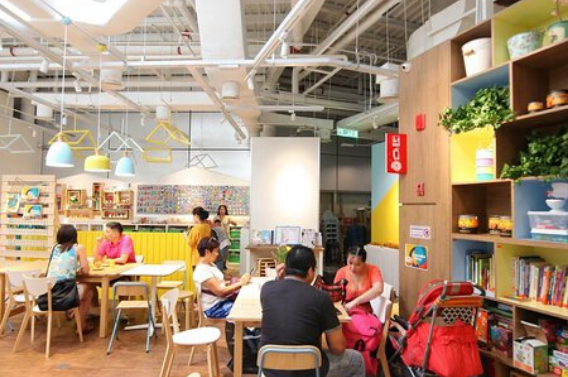 Bucket B is a cafe organized especially for being kid-friendly. The spacious café is heartily embellished with bright walls, a playground and all varieties of toys to keep children engaged. All parents and kids will also admire the menu on offer-you can expect Western classics such as spaghetti bolognese, mac, and cheese, French toast and diversity of beverages such as coffee and juice. The café also frequently hosts fun balloon-twisting, plaster painting entertainments for kids, and creating a pet rock. The cafe is an outstanding location for hosting events such as kids' birthday parties, so it's a good suggestion to check their social media in advance of your visit if the cafe is closed for a private event.
Halal status: Uses halal products, an establishment with no alcohol.
Opening times: Daily- 10 AM-10 PM
Address: L2.11-L2.13, Level 2, IPC shopping center, Mutiara Damansara, 47800 Petaling Jaya, Selangor
Contact information : +6012 638 1810
2. Marmalade Cafe: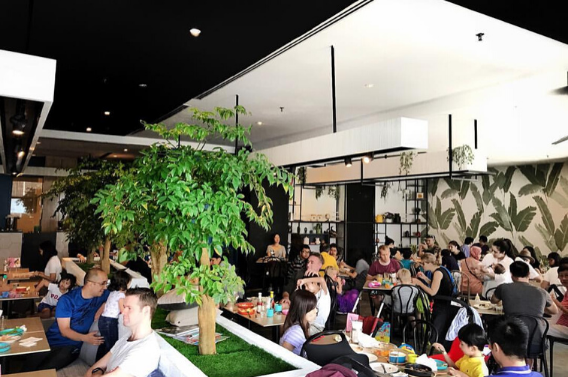 Marmalade is the starting point for a cafe well-known among those in Bangsar. Located in Bangsar Village II, this energetic, spacious cafe is well-known with many for its menu, which includes a selection from brunch masterpieces to western and local mains. Also much comprehended is the pleasant interior of the cafe, as with its exertions to be kid-friendly and familiar. The café has a play area for kids, replenished with toys and trinkets that are excellent for fascinating children. Marmalade also has a fascinating kids' menu of dishes such as spaghetti bolognese and chicken teriyaki rice bowls that will inevitably entice any fussy palate.
Halal status: Uses products from manufacturers that have halal certification.
Opening times: daily- 10 AM-10 PM
Address: Level 1, Bangsar Village II, Kuala Lumpur
Contact: +603 2282 8301
3. Dua by Skohns: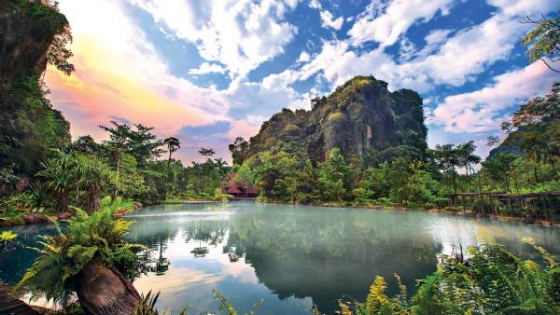 They are now moving from the huge expensive Ben's to a wonderful and prosperous establishment in Taman Tun Dr. Ismail. Dua by SKöHNS is a cafe that specializes at reasonable prices on the provincial fare especially Nasi Kerabu. The menu also encompasses western food, and an expanse of desserts, encompassing pancakes and waffles, is served daily. While the restaurant is situated on the first floor, so you'll have to give rise to your walk-in whenever you have it, there's a kids' area beautifully set up in a corner with lined mats, and the comfortable environment and enormous food make it worthwhile. The restaurant also provides children's baking kits acceptable for an especially fun birthday party.
Halal status: Alcohol-free establishment, Muslim-owned, uses commodities from halal-certified suppliers.
Opening times: Mon-Fri, 12 PM-3 PM, 6 PM-10.30 PM, Sat; 12 PM-11 PM (Closed on Sun)
Address: 12A, jalan tun mohd fuad, taman tun Dr. Ismail, 60000 Kuala Lumpur
Contact: +60 3-7731 6954
4. Green tomato cafe: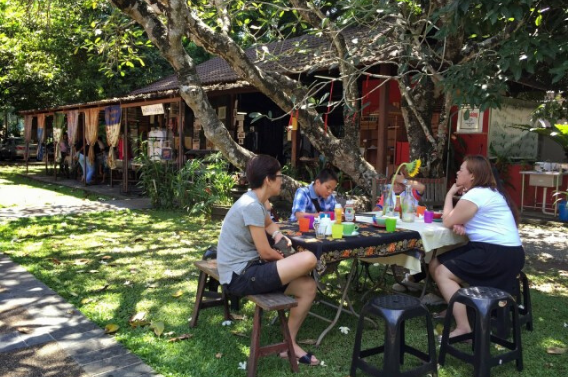 Tucked away is Green Tomato Cafe in a bungalow transformed into a restaurant. This café, which also houses the assumptions of a batik studio, serves coffee, all-day breakfast and light snacks, ideal for a brunch outing. It has an outdoor play space in the backyard while implementing an upstairs indoor playroom for kids, so there is plenty to keep the kids entertained. The cafe operates a batik and painting class for kids so keep up with them for the latest updates on social media. They also accommodate birthday parties with batik and tie-dye.
Halal status: Uses accumulations from manufacturers with halal certification, the establishment with no alcohol.
Opening times: Daily; 8AM-5PM
Address: Jalan mengkuang, desa pahlawan, 55000 Kuala Lumpur
Contact: +6012 257 9775
5. Gula Cakery cafe: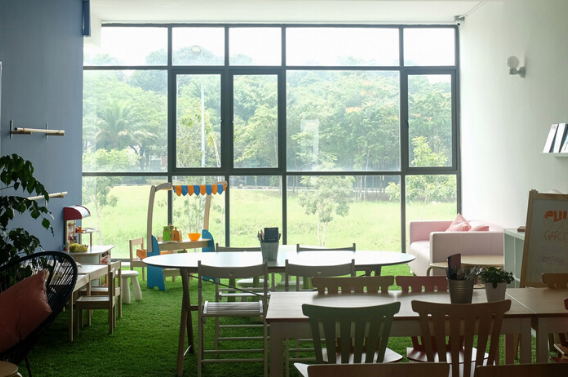 Resembling for somewhere with your little one in tow to get your cake and coffee fix? You sorted Gula cakery. Gula Cakery began as a home-based bakery and inaugurated a brick-and-mortar store in Kota Kemuning. At the cafe, where there may be up to 26 styles of desserts on the counter, you'll be spoiled for choice. So you can grasp several treats and relax your kids as they enjoy the fun play area. If you're looking for a full meal, don't worry, the café serves delicious munchies like pasta dishes and local favorites like laksa. And here's some good news. Actually Gula Cakery is in the midst of planning to open a sister-cafe in Setia Alam which also aims to be kid-friendly.
Halal status: Muslim-owned, utilizes products from suppliers with halal certification.
Opening hours: Tue-Sun; 12PM-8PM (Closed on Sun)
Address: 11, Jln Anggerik Aranda BG 31/BG, 40460 Shah Alam, Selangor
Contact:+603 5131 4604
6. RGB & The Bean Hive Cafe: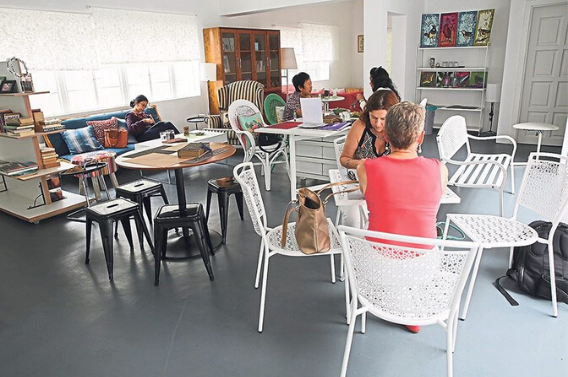 http://storage.unitedwebnetwork.com/files/476/6d225700574ad2901be34c9bd948529e.png
RGB & The Bean Hive is a cafe established in a bungalow in colonial custom, in a peaceful area in the heart of KL. This cafe conveys its coffee sincerely, with in-house barbecued beans. The menu consists of Asian and Western meals on the food front, and also contains numerous healthy options and vegetarian and vegan meals. Baked welfares and other sweets can also be found there to keep the sweet tooth satiated. There is a kid's menu that revolves on a regular basis, so test their preferences when you visit. The café has a kid's corner upstairs, with smooth mats and an ornamented union-jack sofa, but there are also loads of knick-knacks around the café that will help you engage kids.
Halal status: Accommodates products from manufacturers that are halal-certified, alcohol-free.
Opening times: Mon-Thu; 8:30AM-5:30PM, Fri-Sat; 8:30AM-11:30PM, Sun; 9AM-8PM
Address: 35 Jalan Damai, 55000 Kuala Lumpur
Contact: + 603 2181 1329
7. Fun factory plaza Arkadia: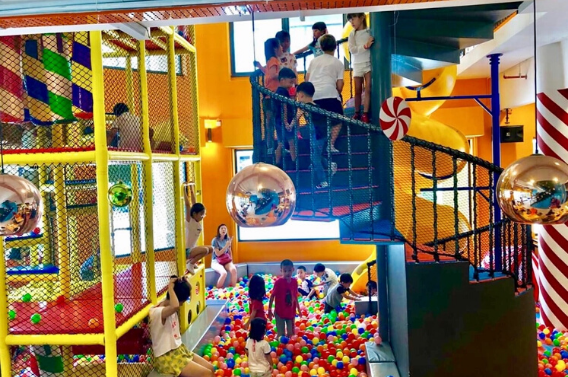 If you're looking for more further than just a small kid's area to keep your kid happy, you're in luck. Pleasant Factory Plaza Arkadia established in Desa ParkCity has some marvelous characteristics in its play area-from a prominent slide to a ball pit and a climbing platform. This family-friendly eatery consists of two stories, with seating areas on booth floors encompassing the play area, making it comfortable to keep an eye on your kids while they play. Looking forward to a fabulous mix of local dishes (such as chicken rice and curry laksa) with western staples (such as pasta and chicken chop) as far as its cuisine continues. We also have a specialized menu just for kids with dishes like Mac n' Cheese, spaghetti bolognese and hot dogs that will certainly attract the pickiest eaters. The restaurant can also handle large groups and is an excellent place to host birthday parties.
Halal status: Muslim-owned, using halal products, establishment without alcohol.
Block E-G-1 Plaza Arkadia, 3, Jalan Intisari Perdana, Desa ParkCity, 52200 Kuala Lumpur
Contact: + 6014 989 8029
8. LinDees cafe: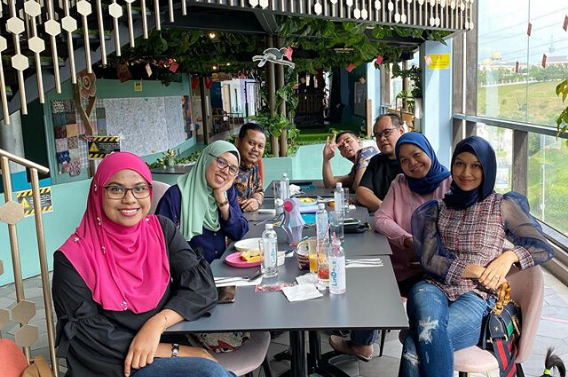 A co-working area, indoor playland, and rolled-in restaurant, LinDees are excellent for parents who want some job done while consuming quality time with their children. LinDees has an indoor playground lined with obvious play areas for children, sports, water sensory play, planned activities and more. After exploring the area, take them to Nom Nom Land where your kids can talk about their day with big breakfasts, roti canai, pancakes or warm milk muesli.
Halal status: Both meats and commodities come from manufacturers certified to be halal.
Opening times: Mon-Wed; 10AM-7PM, Thu-Fri; 10AM-8PM, Sat; 9AM-8PM, Sun; 9AM-7PM
Address: Lot P18A-P23D, 2nd Floor, Sri Hartamas Shopping Centre, 50480 Kuala Lumpur
Contact: + 603 5886 0532
9. Wood-Fired Oven Pizzeria (WOP):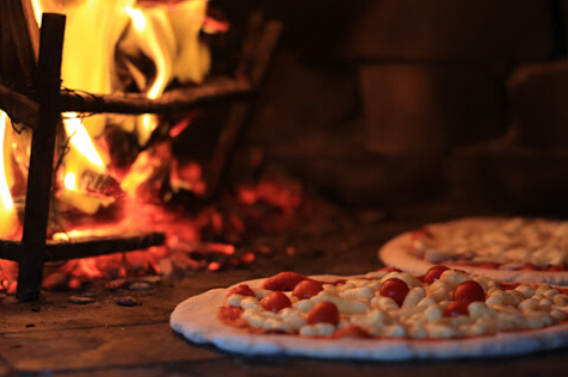 Come to Shah Alam to find Pizzeria Wood Fired Oven, also known as WOP. Spot the owners Mr Ikmal and Mrs Azara working hard to prepare their best-selling Margherita pizza as well as smoked beef and rocket pizza, specializing in handcrafted pizza. In addition to serving delicious pizza, they also have a small play area dedicated to the babies. While this eatery is more of a restaurant than a cafe, it is still a cozy place to dine with pizza and play with your little ones.
Halal status: Owned by Muslims
Opening times: Mon-Fri; 6PM-10PM, Sat & Sun; 12PM-3PM, 6PM-10PM
Address: Wood-Fired Oven Pizzeria (WOP), 1-08-1 Presint Alami, No. 2, Persiaran Akuatik Seksyen 13, Shah Alam.
Contact: +6019 227 9324 / +603 5523 0052
10. Wondermilk cafe- Damansara uptown and publika: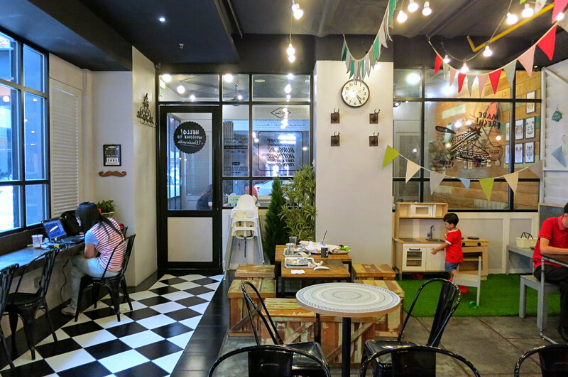 Wondermilk has been a favorite for many on the KL scene for a while. This eatery that started as a cupcake company has now become a full-fledged cafe, with 3 outlets (in Damansara Uptown, Publika and Citta Mall) serving delicious meals and other sweet treats. Wondermilk strives to make it family friendly for its rooms. All three of its restaurant cafes have children's play areas at their Publika and Damansara Uptown branches, with particularly good spacious rooms. In addition to its sweet treats that no kid can resist, such as cupcakes, cookies and their famous flavored milk, Wondermilk also has a children's menu of tomato pasta or sauce, and fried sausage.
Halal status: Owned by Muslims. Uses supplies from accredited Hal suppliers.
Opening times:
Damansara Uptown outlet: Open daily; 10AM-9PM
Publika outlet: Open daily, 10AM-10PM
Address: Damansara Uptown outlet- 37 Jalan SS 21/1A, Damansara Utama 47400 Petaling Jaya, Selangor
Publika outlet: 7A & 8A Level G2 Ground Floor, Publika Shopping Gallery, Jalan Dutamas 1, Hartamas Heights, 50480 Kuala Lumpur
Contact no.: +603 7732 5136 ,Damansara Uptown or +603 6211 1092, Publika
Conclusion:
It can be a bit daunting to go out with babies, but let us assure you that the precious memories and the amount you all earn make it worth it. Fortunately, in Kuala Lumpur, it's not that hard to find kid friendly halal cafes and what's even better is that you can find a variety of Muslim-friendly cuisine, from tender steaks to spicy Indian dishes, to indulge in the meal.