Girls…. if you intend to scroll down this area of interest then surely you are a bit bored with ideas and places to hang out with your gang of girls and looking for a happy change. A happy woman is a beautiful woman. In the Hussle and bustle of every city's life, sometimes being with your family all the time, being at work doing the same work or looking after the kids for all the 'at home' moms, girls tend to go bit tired and gloomy with the regular mundane life. A break or a change for a day to say the least, from the everyday routine and escaping out can boost the mood and uplift the mannerisms within us and one tends to become more positive, happy and refreshed. A little change can bring a big change. So, well in doing so let's have a fun time reading and dreaming about the' next girls day out' together. Here are our top 10 pickup ideas to hang it out in Kuala Lumper.
1. HIT THE TRAIL, GO FOR RUCKING OR DO A YOGA WORKSHOP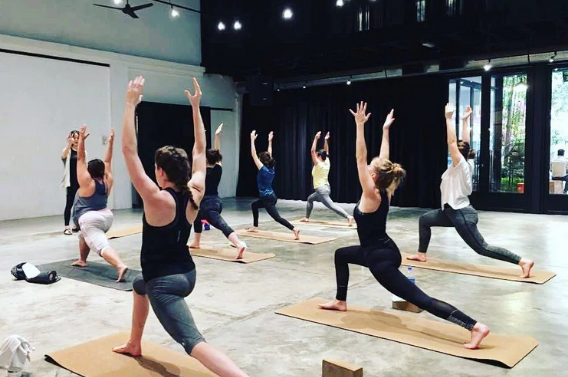 Fitness these days is an integral part of the daily routine. We go out of the mile to visit our gyms, our outdoor activities space, so why not make it a fun activity with your female gang of friends and go on the coolest trail of your city. You can also explore a rucking tour and walk around the city with some Gatorade and energy bar and go talk and walk with your buddies. Doing a yoga workshop together or indulge in some Zumba activities. These days the trend towards exploring various dance forms and different types of exercise have come in the picture. Why not give it a try and pursue it further if it interests you. Here are our picks:
RECOMMENDATIONS FOR THE TRAIL WALK WITHIN KL
Gasing Hill – Bukit Gasing Forest Park, Petaling
Jaya Broga Hill – Semenyih Forest Research Institute Malaysia (FRIM)
Kepong Puchong Hill
Bandar Puteri Puchong Saga Hill (a.k.a. Apek Hill)
Taman Saga, Ampang
RECOMMENDATIONS FOR THE YOGA WORKSHOPS IN KL
Dance pot – dance-inspired yoga (from RM22.50/session)
Prana Yoga – traditional yoga styles (from RM20.80/session)
Oscillation – unlimited intense workout sessions (from RM220/month)
Yoga One That I Want – a chic studio with an in-house cafe (from RM16.25/session)
Manasa Yoga – yoga with props (from RM22.50/session)
Yoga 2 Self – regular community classes (from RM20/session)
2. COOK TOGETHER A DIFFERENT CUISINE AND PLAY BOARD GAMES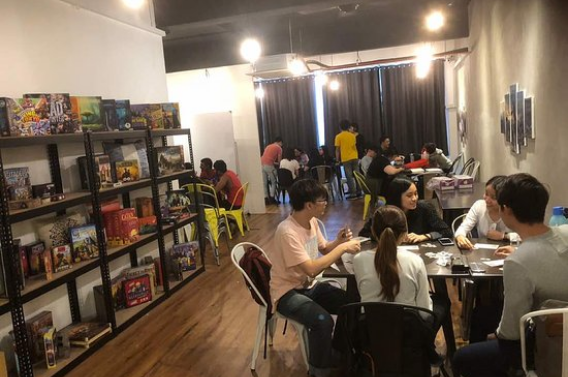 There is nothing as simple as finding small joys in eating. Cooking your comfort food and collectively making a different cuisine which you have tried before but haven't prepared it at home. Making sushi rolls or baking a cake, grilling a fish or making tacos. Anything can be a good treat if you prepare it together and while it's being made you can play some board games like chess, monopoly, scrabble, Uno, checkers while the yummiest food is getting ready. A full fun cooking day. If you are generally inclined towards board games, then we also recommend few cool board game cafes in Kuala Lumpur to spend your whole day with your girl gang.
RECOMMENDATIONS FOR THE BOARD GAME CAFES IN KL
Upper Room Boardgame Café Address: 18-1, Jalan Menara Gading 1, Taman Connaught, 56000 Kuala Lumpur, Wilayah Persekutuan Kuala Lumpur
Number Eight Board Games & Café Address: 17-2, Jalan PJU 5/10, Kota Damansara, 47810 Petaling Jaya, Selangor
Meeples European Board Game Café Address: 64, 1, Jalan SS 15/4d, 47500 Subang Jaya, Selangor
3. GO FOR A LONG DRIVE AND VISIT YOUR FAV HIDDEN CAFÉ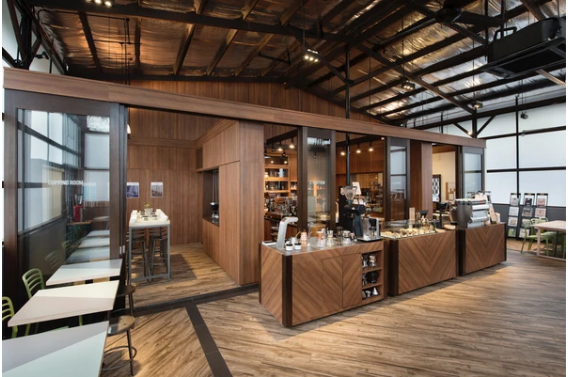 Driving up your car, picking your friends up or renting and doing a carpool is an amazing way to have fun with your friends. Remember the last time you were talking to a friend about a cafe they visited or a saved picture of a nearby eating joint you saved in your phone to visit someday but did not get time to go. Why not drive down the same hidden cafe and indulge in some gossips and singing with your favourite playlist played in your car... Wow. It can be a perfect idea for a day.
RECOMMENDATIONS FOR THE COOL HIDDEN CAFES IN KL
PULP 29-01 Jalan Riong, Kuala Lumpur
Soul Sacrifice, Desa Pandan
Purple Miao, Ampang
Neighbourhood Coffee, Sri Petaling
Kopenhagen Coffee, Mont Kiara
Redemption Espresso Bar, Plaza Damas
4. PLAN A THEMED BRUNCH, DO A POTLUCK AND WATCH A CHICK FLICK AT HOME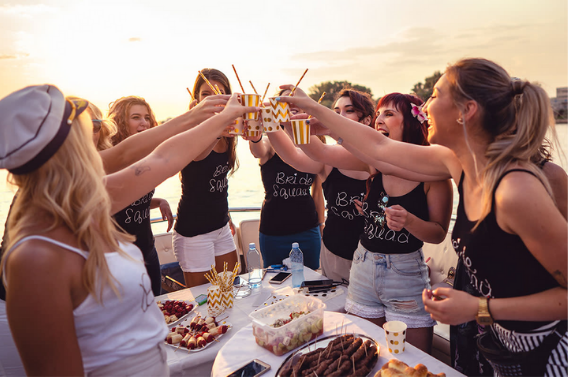 Okay, another thing is if you are looking for a relaxed day and you are also a lazy bunch like us...do a simple theme brunch to add a little punch to the meet-up or decide a cuisine and prepare the menu and have a pot luck and while you eat and praise each other food, but the best chic flicks on the TV to have some added fun, laughter and entertainment.
RECOMMENDATIONS FOR THE ALL GIRLS THEME PARTY
Color Coordinated
Pancake Party
90's Brunch
TV Show Inspired
Go Green
RECOMMENDATIONS FOR THE AL TIME CLASSIC CHICK FLICK
The Notebook (2004)
Clueless (1995)
Mean Girls (2004)
10 Things I Hate About You (1999)
Miss Congeniality (2000)
5. SELF CARE TIME OR DIY SPA DAY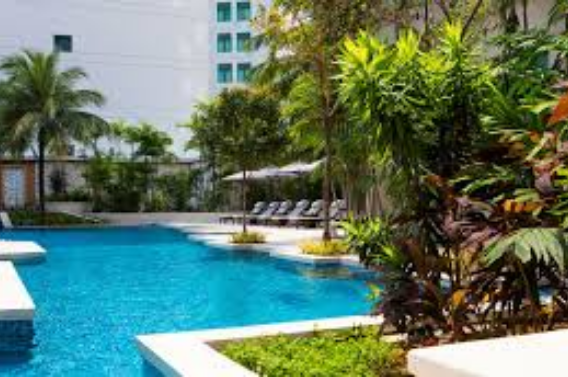 Girls can never get bored or overfed by the self-care or grooming makeovers. At least we do not. Here's a cool idea to have a great pampering day doing the DIY pedicure and manicure, head spas and face masks onto each other and glorifying each other's beauty. Lots of recipes are now available on the internet. Making the best of it you can spend the full day without spending too much at the fancy salons and parlours. Also, if you are, here are our suggestions for a relaxed pampering day out with your girlies
RECOMMENDATIONS FOR THE SPA CENTRES IN KL
Spa Village Ritz Carlton Kuala Lumpur
Hammam Spa KL Various locations
Be Urban Wellness KLDamansara Heights
Thai Odyssey KL
Banyan Tree Spa, Pavilion Hotel Kuala Lumpur
6. BEACH BBQ OR A PICNIC AT THE PARKS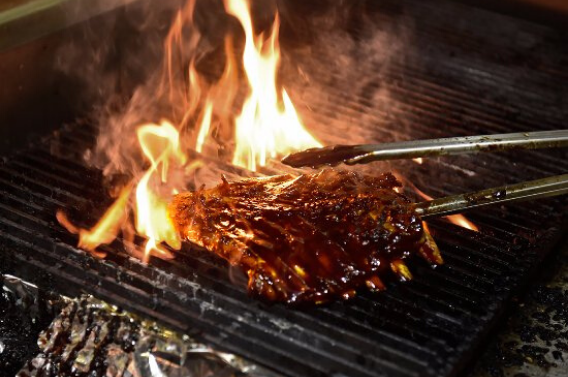 Talking about food and outings another great option to explore is to marinate some food, grab some coal, pick up the car and organize a cool BBQ session nearby to a beach or a park or waterfall locations. Good music, grilled hot food, some hot chilli sauce along with a great company of girls of course; to chit chat and have fun can be perfect for you.
RECOMMENDATIONS FOR THE PICNIC SPOTS IN KL
Sri Hartamas Park
ASEAN Sculpture Garden
Taman Metropolitan Batu
Taman Botani Perdana
Titiwangsa Lake Gardens
7. VISIT A LOCAL FARMERS AND FLEE MARK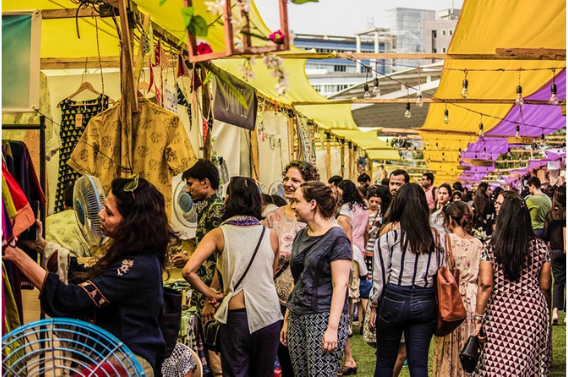 Local markets and farmers markets are never out of fashion in terms of picking something unique shopping fresh, local, sustainable and original. Decide a market and a day and club in all the girlfriends to join you there to shop and explore together. Nothing can stop this. Sitting with few drinks and eating the local grandma's food from the street. Amazing feeling!
RECOMMENDATIONS FOR FLEE MARKETS IN KL
Amcorp Mall
Where: Amcorp Mall, Jalan Persiaran Barat off Jalan Timur, Petaling Jaya. When: 10 am till 6 pm every weekend
The Pop-Up Haven Bazaar.
Where: Plaza Damas, Fountain Courtyard, Jalan Sri Hartamas, Kuala Lumpur. When: Noon till 9 pm between Friday and Sunday
Tricube Container Market
Where: Sunway Nexis, Jalan PJU 5/10, Dataran Sunway, Kota Damansara When: 10 am till 11 pm between Friday and Sunday
Seek & Keep Bazaar.
Where: Bangsar Shopping Centre (BSC), Jalan Maarof, Bukit Bandaraya, Kuala Lumpur.When: 10 am till 9 pm at the weekends. Once a month.
ABC Market.
Where: Plaza Mont Kiara, Fountain Courtyard, Jalan Kiara, Kuala Lumpur When: Every Thursday and Sunday
8. RECREATIONAL ACTIVITIES LIKE BOWLING, VISIT A LIVE BAND OR GO FOR LEISURE ACTIVITY CLASS.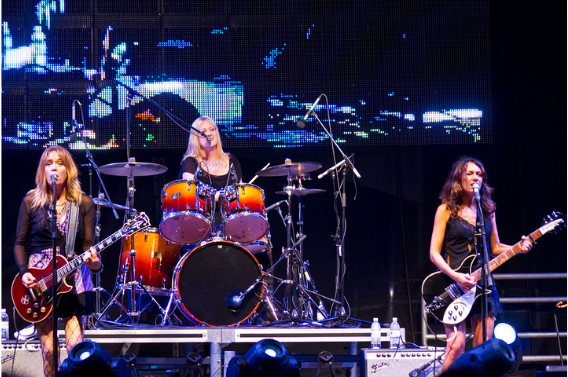 If you are the 'go out hang out' kind of person and you share the similar kind of friend circle and want to have some active day out instead of just sitting and talking, then you should try to get yourself some tickets to a cool live band performing or a day's pass to the theme park, bowling sessions, some theatre show or very simple, watching an upcoming hyped movie in the theatre near you. Simple and no hassle.
9. CRAFTY AND MAKE PERSONALIZED THINGS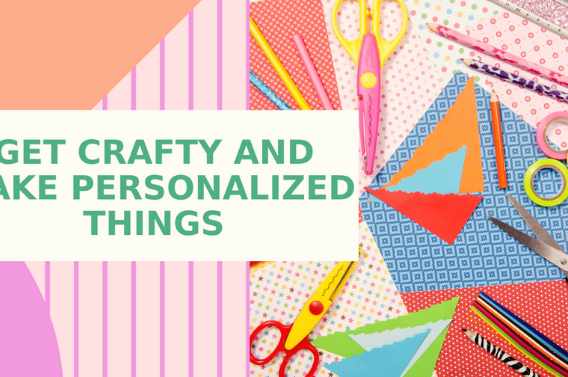 This is mostly me. A creative day is a perfect day. Some of you might get bored or tired to do usual day to day activities which have no freshness any newness. This is the way to deal with your inner artist and get out some cool DIY crafts made. A college or a painting and sculpture or a simple doodle session with your friends sitting at somebody's place can be a perfect time to take out your inner hidden artist and show it to the world
10. SHOP SALES AND SPEND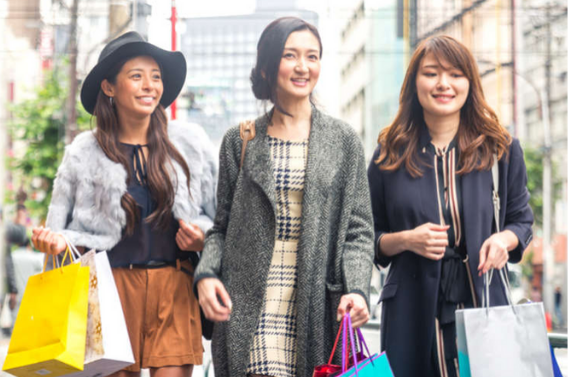 What to say on this? Do I need an explanation?