Find your way to these 10 best bakeries in Kuala Lumpur serving the freshest bread and most tempting cakes in the capital of Malaysia. From sour loaves to carefully crafted cakes and traditional pastries, Kuala Lumpur is filled with yummy bakeries all around. Check out these 10 best bakeries in the city - they are so good that you won't mind the extra carbs!
1. Jaslyn Cakes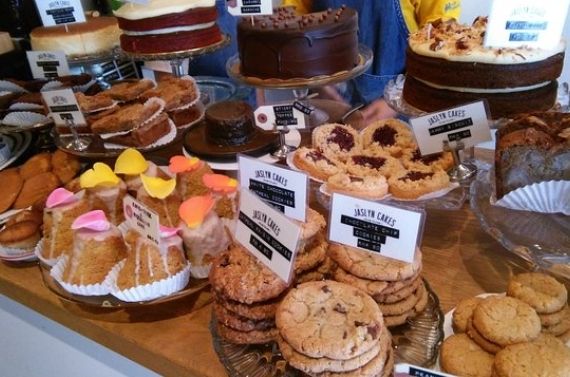 First moving out of her small apartment in London, Jasleen Rangasan brought her home in Kuala Lumpur for her rustic baked goods that captured the hearts of many Malaysians. Her shop is filled with delicious cakes and organic flour and kampung (free-range) eggs. You will find a rotation of baked goods on display, including new options such as mango crunch, honey whole wheat cake and banana curd yoghurt.
Address: 7A, Jalan Telawi 2, Bangsar, 59100 Kuala Lumpur, Wilayah Persekutuan Kuala Lumpur, Malaysia
Opening Hours: 11am to 7pm
2. Der Backmeister (TTDI) - Your German Bakery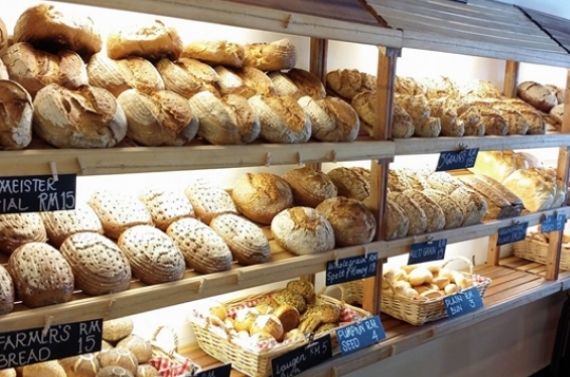 Der Backmeister brings the best and largest selection of European-style bread to Taman Tun Dr Ismail's sleepy neighborhood. The bakers at Der Backmeister are very passionate about baking and create traditional dishes using only natural ingredients. No premix, preservatives or other additives are used at the time of baking. Go here early in the morning to avoid cleaned bread shelves. Grab a seat for a hearty breakfast and order The Big Backmeister, featuring a mixture of salami, meatloaf, cheese, butter, jam, and eggs, topped with a hot basket of fresh bread.
Address: 40 Persiaran Zaaba, Taman Tun Dr Ismail Kuala Lumpur, Wilayah Persekutuan Kuala Lumpur, 60000, Malaysia
Opening Hours: 8am to 7pm
3. Tommy Le Baker
From humble beginnings in Sentul, Tommy Le Baker wrote the basics in the Quirky Zhongshan Building in Kampung Attap. The bakery only has sour bread - you won't find fancy tarts or flaky croissants here. Not that it matters. With continuous experimentation with flour, salt and water, the sour bread here has gained fans from near and far.
Address: No 80b, Zhongshan Building, Jalan Rotan, Kampung Attap, Kuala Lumpur, Federal Territory of Kuala Lumpur 50460
Opening Hours: 10:30 am to 8pm
4. Levain Boulangerie & Patisserie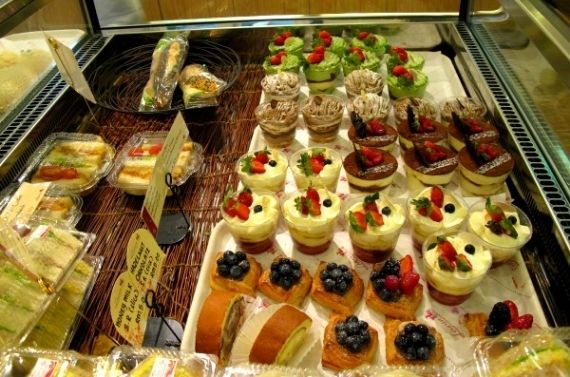 Located in a cozy colonial-style bungalow in quiet streets not far from Jalan Imbi, Levain smells of heavenly hot bread and good coffee. From morning until night, the stone oven churns bread and pastries. With a relaxed setting and novice decorations, Levain is where locals come to get away from the hustle and bustle of the big city. In one corner, you'll find delicious breads in the basket display and pastries in a glass display, including maple log bread, cream cheese rye bread, and cereal rye.
Address: 7, Jalan Delima, Imbi, 55100 Kuala Lumpur, Wilayah Persekutuan Kuala Lumpur, Malaysia
Opening Hours: 7am to 9:30pm
5. Flakes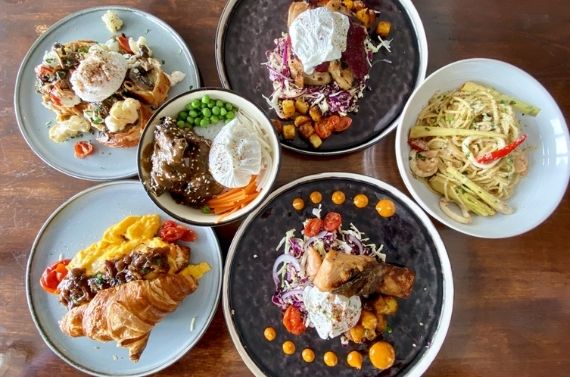 Flakes is one of the new children on the block, which opened only in October 2019. Even though they have only been there for a few months, they already have a stream regularly coming to their crucifixes. This makes this worthy of a spot on our list of best bakeries in KL. Croissant may be a common find at local bakeries, but finding a baker who does it close to Ozzy in France is like hitting the jackpot. The best choice from the menu, Ouf La Pute is an interesting choice that combines smoked paprika aioli with onion convoys, melted cheddar cheese, and fried eggs. Evo Scrambled Eggs is also worth a try as there is something wrong with the avocado and egg combo.
Address: B-G-06, The Hub SS2, 19 Sentral, Jalan Harapan, Seksyen 19, 46300 Petaling Jaya, Selangor
Opening Hours: 10am to 7pm
6. The Bread Shop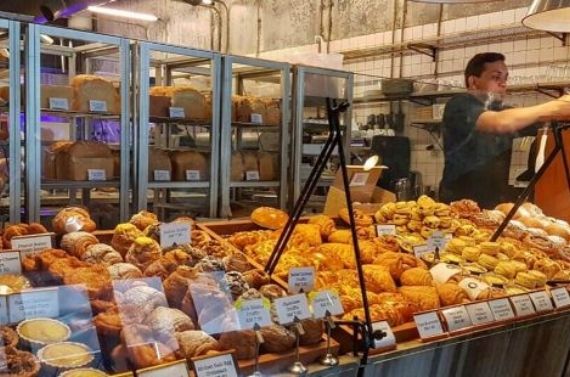 The bread shop has been around for over 10 years, so it is no surprise that they have generated their own group of patrons who are loyal to the store and the brand! You may also recognize them as the bakery that introduced Cruffin to Malaysia for the first time. Cruffin is a hybrid between a croissant and a muffin that was previously popularized in Australia. It is cooked in large muffin moulds before inside with various fillers such as lemon and salted caramel. So, no prizes for guessing where you would find the best cruffins in the whole of Malaysia!
Address: 11, Jalan Setiakasih 5, Bukit Damansara, 50490 Kuala Lumpur
Opening Hours: 8am to 6pm
7. Souka Bakeshop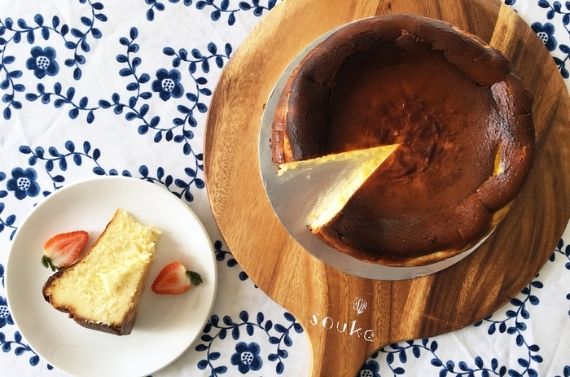 Souka is easily one of those Muslim-friendly bakeries in KL that will turn anyone into a sweet tooth. Starting small at TTDI, they have since expanded to SS15 as well to accommodate larger crowds. Since it is a Muslim-owned bakery, all the rest of the ingredients are 100% halal. Try both original and burnt cheesecakes, as well as some premiums such as Red Velvet and Banoffee. In addition to the cake, Souka serves a range of staple and cultured coffees.
Address: 53, Jalan SS 15/5a, Ss 15, 47500 Subang Jaya, Selangor.
Opening Hours: 10am to 10pm
8. Apronfools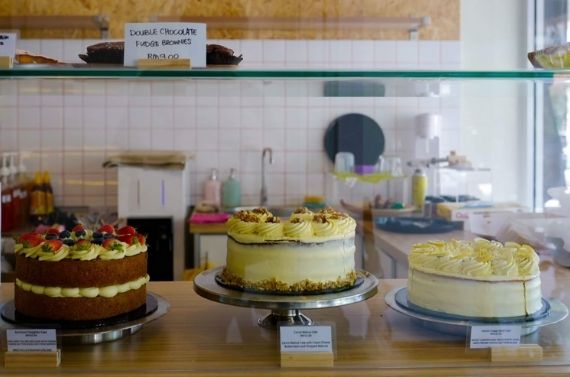 A cozy bakery in the neighborhood of Subang Jaya; step inside Apronfools and they will welcome you with beautiful, luxurious cakes and pastries. Everything here is so good that you won't be able to resist trying it all. Two of their must-try items are their bestselling Cheesecake and Signature Earl Gray Cake.
Address: 27, Jalan USJ 2/2c, Usj 2, 47620 Subang Jaya, Selangor.
Opening Hours: 1pm to 10pm
9. Dotty's Pastries & Coffee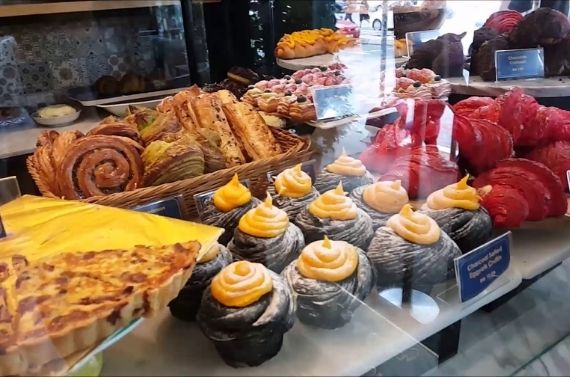 Dotty's is no stranger to having a large footfall in KL. Started off in 2016, they're known for their decadent pastries and ambiance. They've since expanded, with Le Petit Dotty's as one of their sister brands. People can't get enough of their bestselling salted egg cronut, a hybrid of croissant and donut. These velvety, fluffy babies sell out real fast so better get them as early as possible.
Address: 20, Jalan Tun Mohd Fuad 2, Taman Tun Dr Ismail, 60000 Kuala Lumpur.
Opening Hours: 8am to 10pm
10. Universal Bakehouse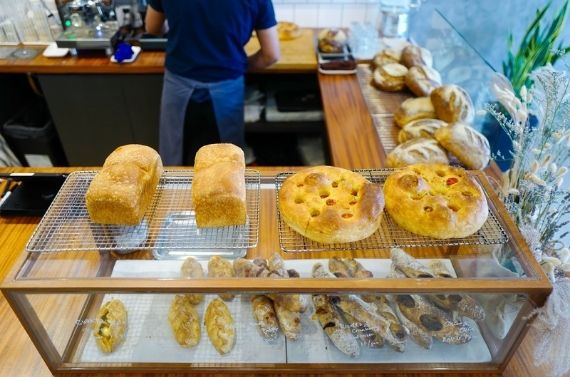 While driving to Damansara Uptown you may inadvertently pass through Universal Bakehouse. The ambiguous sign of the shop appears from the front which resembles a producer rather than a bakery who could easily fool passers-by if not for their strong social media presence. Their small menu includes foods such as toast and spread, as well as some beverages. However, they have other baked goods like cakes and pastries in their display counters. A must-try is definitely their sour toast, which they specialize in. Their Country Sourdough comprises 2 slices of bread that's baked in-house daily, with a side of French butter and sea salt.
Address: 21, Jalan SS20/11, Damansara Kim, 47400 Petaling Jaya, Selangor, Malaysia
Opening Hours: 8:30am to 5pm
So, the next time you crave some yummy baked goodies, make sure to drive out and get your hands of some of the delicious cakes and pastries from our list of shops. Your taste buds would thank us later!