Malaysia is distinguished for its island getaways highlighting beautiful beaches and tropical rain forests, blessed with miles of coastline. Thanks to the crystal clear waters and vigorous coral reefs, many of these are famous for isolated bays, stunning sunsets, and scuba diving. Malaysian beaches are among the most solicited after by the professional scuba divers, who find check-in at these places to be an achievement. And, mind you, these are not just beaches and diving. Colonial towns, magnificent temples, luxury resorts-the wonders of Malaysia's best beaches guarantee the ideal tropical getaway.
Top 10 ecstatic Malaysian beaches
1.Mantanani Island Beach, Sabah: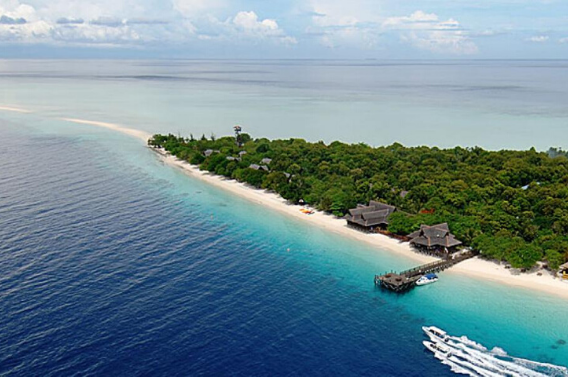 The Mantanani Islands are a postcard-worthy sequence of three islands off of Sabah, Malaysia's northwest shore. A quick speedboat ride from Kota Belud for 45 minutes and you sink your toes into the white sand and deep blue water. Snorkeling and diving are world-renowned, but the complete island has only two restaurants, so bring some snacks if you are not interested in local food. Mantanani Island Beach is the perfect place to drink a fresh coconut under the shade of a palm tree and let wash away from all your worries. The island is especially famous for underwater photography. Myriad views of fascinating sea life living beneath the deep blue waters and vividly colored corals with shifting colors are a feast for the eyes at this isolated Malaysian beach.
2.Mataking Island Beach, Sabah: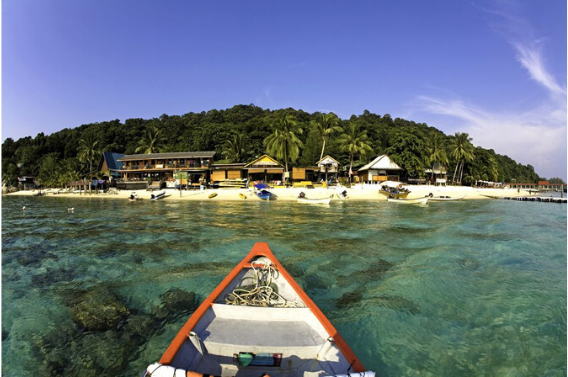 Mataking Island's Reef Dive Resort is an exclusive romantic & diving resort in the Celebes Sea, located just 40 minutes ' boat ride from Semporna, Malaysia's eastern coast of Sabah. It's a heavenly paradise for holidaymakers, spa lovers, honeymooners and divers alike, with luxurious treasures, natural warmth, and harmony. If it's a self-retreat or an exciting underwater exploration, you'll consider Mataking the ideal choice. The land of Mataking consists of two islands, the more extensive Mataking Besar and the smaller Mataking Kecil. Located in Sabah's Celebes Sea, one can roam around these Malaysian beaches in an hour or so. And to add to this, low tide allows easy walking to the diminutive island from the big island.
3.Perhentian Kecil Island Beach: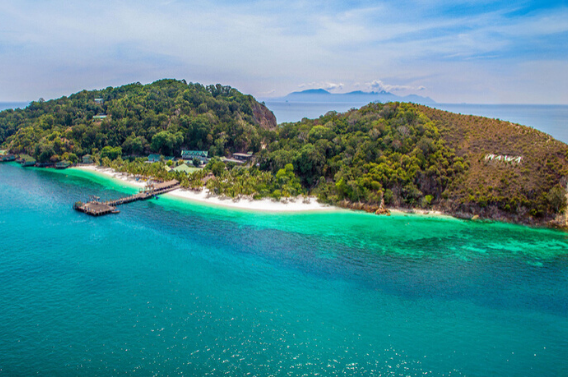 The Perhentian Islands form part of the Malaysian state of Terengganu, offering tourists areas of sandy beaches and azure waters. The larger island is, as you would assume, a little less congested and popular with families, while the smaller island is better suited for backpackers and those who want the quiet beach life connected with some vibrant nightlife spots. The beaches of Pulau Perhentian Besar and Pulau Perhentian Kecil have situated about 21 km off the coast of Terengganu. Because these Malaysian beaches are located just off the edge of the Pulau Redang Marine Park, here the coral-fringed waters provide an unimaginable snorkeling and scuba diving choice.
4.Rawa Island Beach: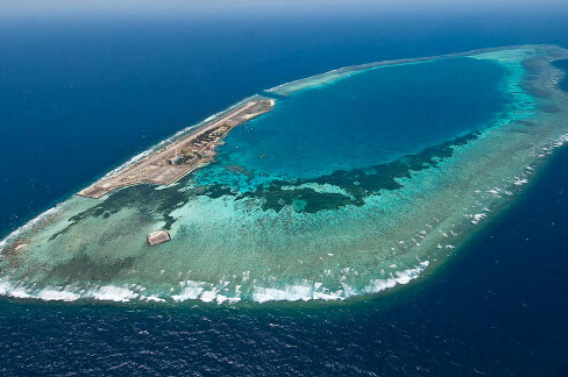 Rawa Island is a coral island off Johor's easterly beach, in Malaysia. It is a small, teeny island maintained by the Sultanate of Johor. Surrounded by warm blue waters and soft white beaches, I think if not for Alang's Rawa, this piece of paradise would have been totally disregarded. Rawa Island is a remote 16-kilometer island off Malaysia's eastern coast peninsula. With only two resorts, for a sequestered getaway, it is another popular name among Malaysia's best beaches. Distinguished for its white sand, turquoise waters and breathtaking resort owned by the Johor Sultanate dynasty, Rawa is one of Malaysia's best beaches.
5.Layang Layang Island Beach: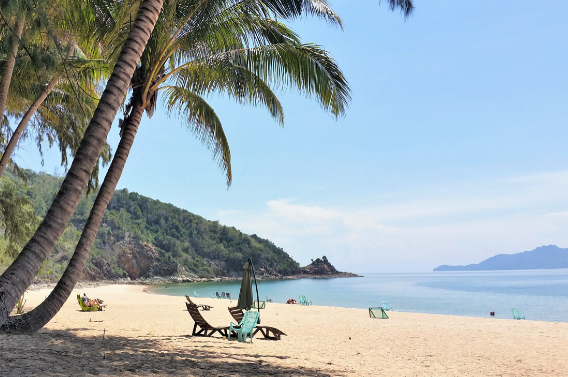 Located 300 km northwest of Kota Kinabalu, you can consider Layang Layang, a segment of the Spratly Islands in dispute. The Island is the heaven of a true diver. Although the island isn't inexpensive, a visit certainly worthwhile. Layang Layang is a must-visit destination for scuba diving lovers, owing to the splendid diving requirements. The island does not have tropical beaches, only the marine base, the resort and diving academy, and the airstrip. This name in Malaysia's list of most desirable beaches is also known as' Borneo Banks Jewel.'
6.Sibu Island Beach, Johor: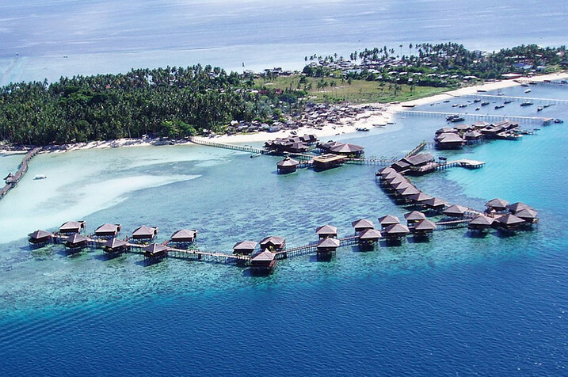 Frequently known for its characteristic shape as the Battleship Island, this idyllic pocket-sized atoll lies in the Sea of Celebes. Sibuyan islands are devoid of any resorts or facilities and this beauty is populated by sea vagrants and nomadic families among the Malaysian beaches.In addition, Pulau Sibu consists of not one but an island cluster: Sibu Besar Island, Sibu Tengah Island, Sibu Kukus Island and finally, Sibu Hujung Island. There are many hotels in Johor but there are resorts on the island itself. Sari Pacifica Resort and Spa Sibu Island, and Sea Gypsy Village Resort & Dive Base are the two largest resorts.
7.Mabul Island Beach: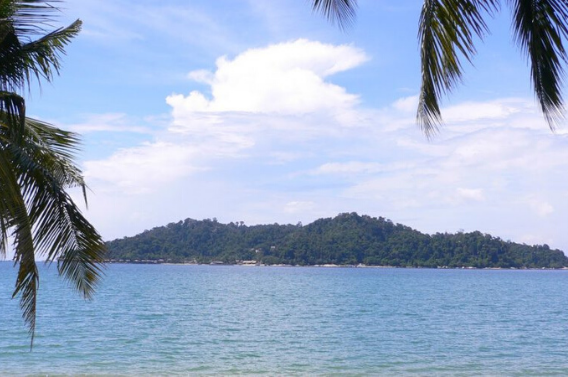 Mabul Island is a tiny island off Sabah's southeast coast, located some 30-45 minutes from Semporna's coastal town. Ranked among the world's ten most immeasurable underwater biodiversity areas, Mabul Island is one of the best muck diving destinations. It also possesses one of the most concentrated small-marine life sanctuaries in the world. It also flourishes one of the most concentrated small-marine life reserves in the world. And above all, the famous island has loads of accommodation opportunities that range from a budget hotel to a luxurious 4-star water resort. Encompassed by lightly oblique reefs and crystal clear seas, Mabul Island is home to the Bajau Laut tribe, one of many Sabah ethnic groups. Numerous people arrive for dive on this island throughout the year. With more than eight outstanding diving spots, it is no wonder why this idyllic place attracts tourists and divers from all over the world.
8.Pangkor Island Beach: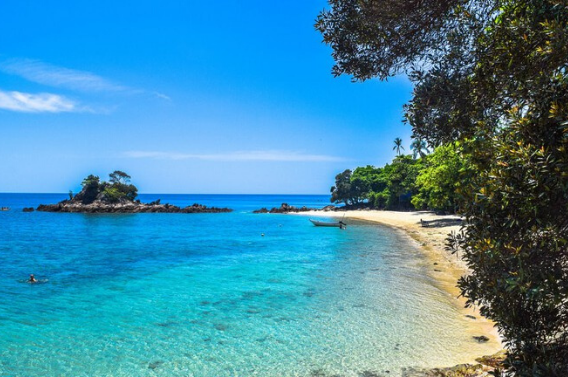 Pangkor Island is a 3-hour drive from Kuala Lumpur which makes it one of Malaysia's most desirable beaches. Among the island's most stunning beaches, the most popular is Pangkor and Teluk Nipah. Island boat and bike trips along the waterways are a popular draw here. Pangkor's west coast is remembered for its beaches, resorts, and luxury hotels. Pasir Bogak, Teluk Nipah and Coral Beach are amongst the popular beaches there. Pangkor Island is quite straightforward to reach in comparison to other beach destinations in Malaysia. You can travel to the ferry port at Lumut or catch a bus from Kuala Lumpur. The ferry from Lumut to Pangkor takes 35 minutes, and operates daily from 7 am to 8.30 pm. There is also an airport in Pangkor, where Berjaya Air flies there three days a week.
9.Kota Kinabalu Beach: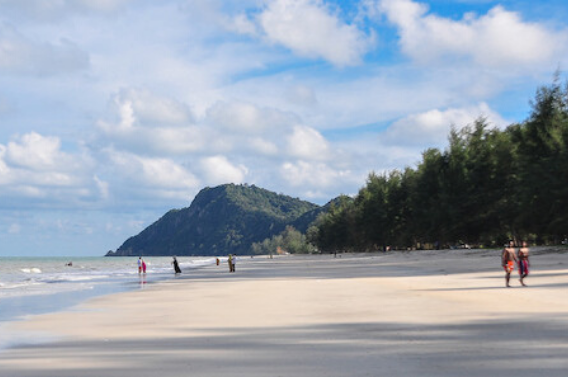 Kota Kinabalu is the capital of Sabah in Borneo's northern tip, right on the water and encompassed by the Tunku Abdul Rahman National Park, home to five islands with spectacular sandstone outcrops, natural tropical forest, and white sandy beaches that slope gently into the sea. Unless you expect high-end resorts and services, then this is not your destination. The amenities of the islands comprise a diving center, 20 bungalows, and a couple of places to eat and while running water and electricity are accessible, the connections are not always guaranteed.
10.Mersing Beach: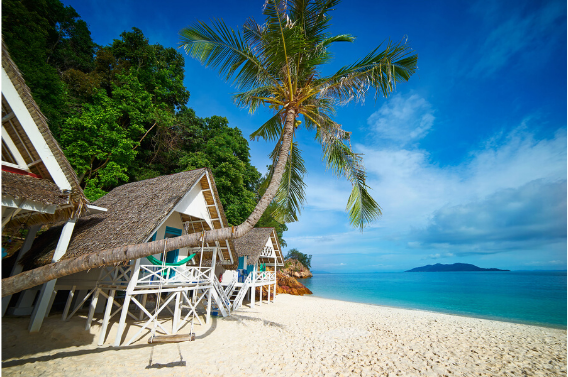 A small town in the southernmost point of the Malay Peninsula, Mersing is the key departure point for boats going to nearby islands like Pulau Rawa, a tropical island resort with blue waters that slope smoothly into the ocean and are excellent for swimming or just getting your toes wet as you walk on the powdery white sand.
One of the main purposes to visit Malaysia is for having the chance to go snorkeling and diving. This country does have some of the world's best coral reefs. Also, the Pulau Redang islands, the Perhentians, Pulau Tioman and Borneo beaches are the best examples where you can enjoy marine nature and wildlife.