Malaysia is one of those countries a tourist can never deceive. From Highlands which are a breath of fresh, cold air, to charming islands, to contemporary cities of the modern age Malaysia has something for all. But amongst all, if you're looking for something that satisfies your family holiday a few days best, just outside Kuala Lumpur, look no moreover than the Genting Highlands.
Genting Highland Isn't the same as 10 years before, Here is why:
It's been approximately six years since the outdoor theme park of Genting Highland was closed down in 2012 to make way for the latest construction. At first, there's nothing much to do up there to draw the tourists, but we've seen new ideas sprouting at the top of Mount Ulu Kali over the past few years that once again inflame tourist magnetism.
1. A ride through the cable car: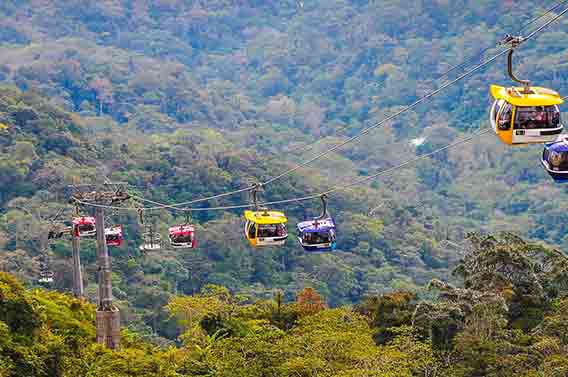 Although you can use your own car to enter Genting Highland, the most reliable process to get there is by cable car. When you travel swiftly over a breathtaking glimpse of the verdant green mountains, you know your time in Malaysia couldn't be charming anymore. The Awana Skyway is positioned at the new Awana Transportation Hub, allowing guests at Resorts World Genting both thrills and satisfaction. On the 620-meter rise from Awana Station to the final stop, Sky Avenue station, the 99 cable cars can carry 3,000 passengers every hour.
2. Pick your own strawberries from the Strawberry Farm: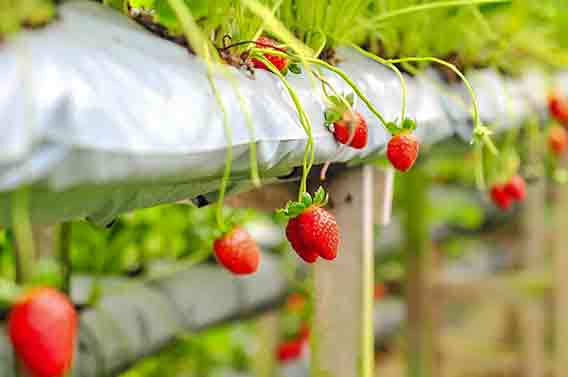 At Genting Highlands, the Strawberry Farm benefits you to pluck strawberries and get that absolutely 100 percent pure strawberry taste. Only stroll around the garden streets, and keep for yourself the best juicy ones. Those fresh strawberries can also be purchased by weight, as an alternative. They also have a Mushroom and a Lavender garden, accompanying with the Strawberry Garden, where you can observe how local people raise and collect Mushrooms.
3. New Casino to try your luck: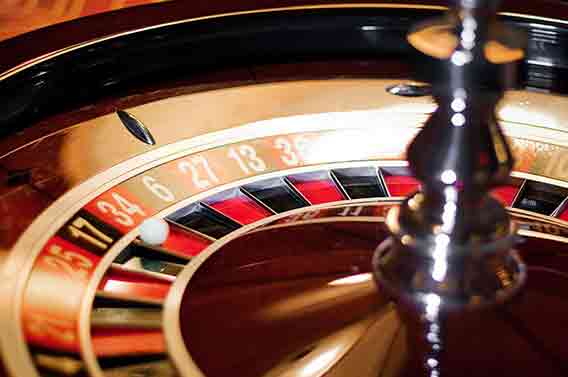 If you're already of legal age and a little optimistic about your shining stars, don't forget to try your luck at a poker table at one of Genting's 24-hour casinos. Visitors can enjoy their meals at any time of the day and then continue their session. While we don't condone gambling, checking out this space and admiring its interior designs is quite an experience for first-timers.
4. Fun in snow city: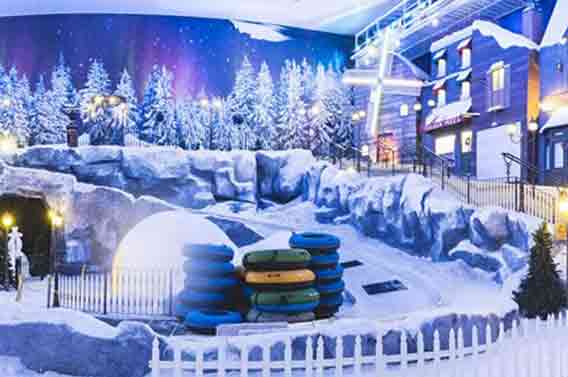 As you may have figured, Snow City is a mini snow-covered, simulated city. It is about 22.8 sq km and the interior temperature is -6 centigrade. A delightful change from Kuala Lumpur's day-to-day heat, if you visit the Snow City with your kids, rest ensured it will be the highlight of their vacation. A snow town is absolutely a family place where you can enjoy yourself. It is located only a few meters from the theme park indoor.
5. The Outside Theme Park: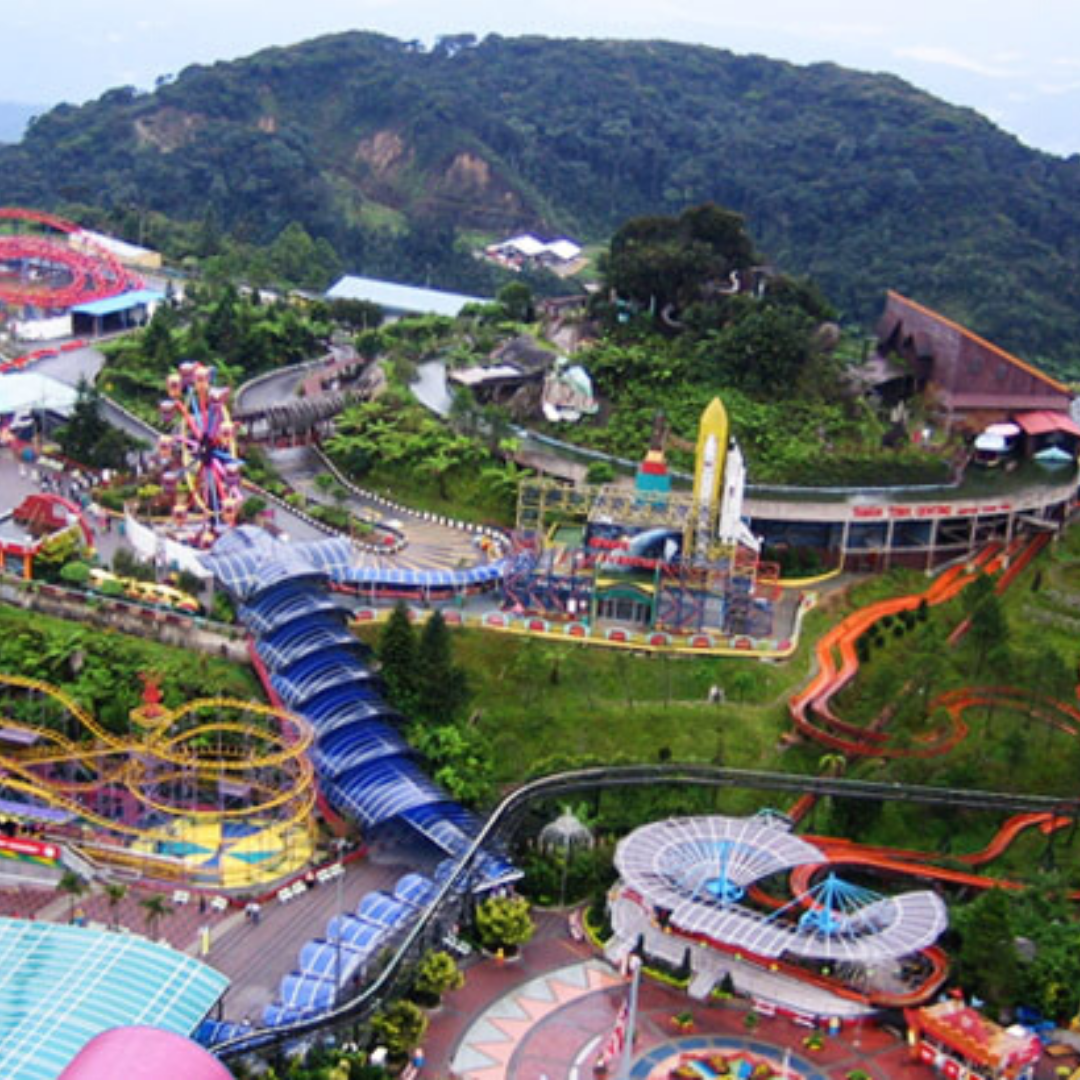 Be prepared to experience some breathtaking, sky-high rides in the outdoor theme park once you're at Genting Highlands. You'll unquestionably be awestruck by the wide variety of rides you can find here, the fun, the frightening, the simple, the wet, you name it.
6. Enjoy the views of nature and the perfect weather: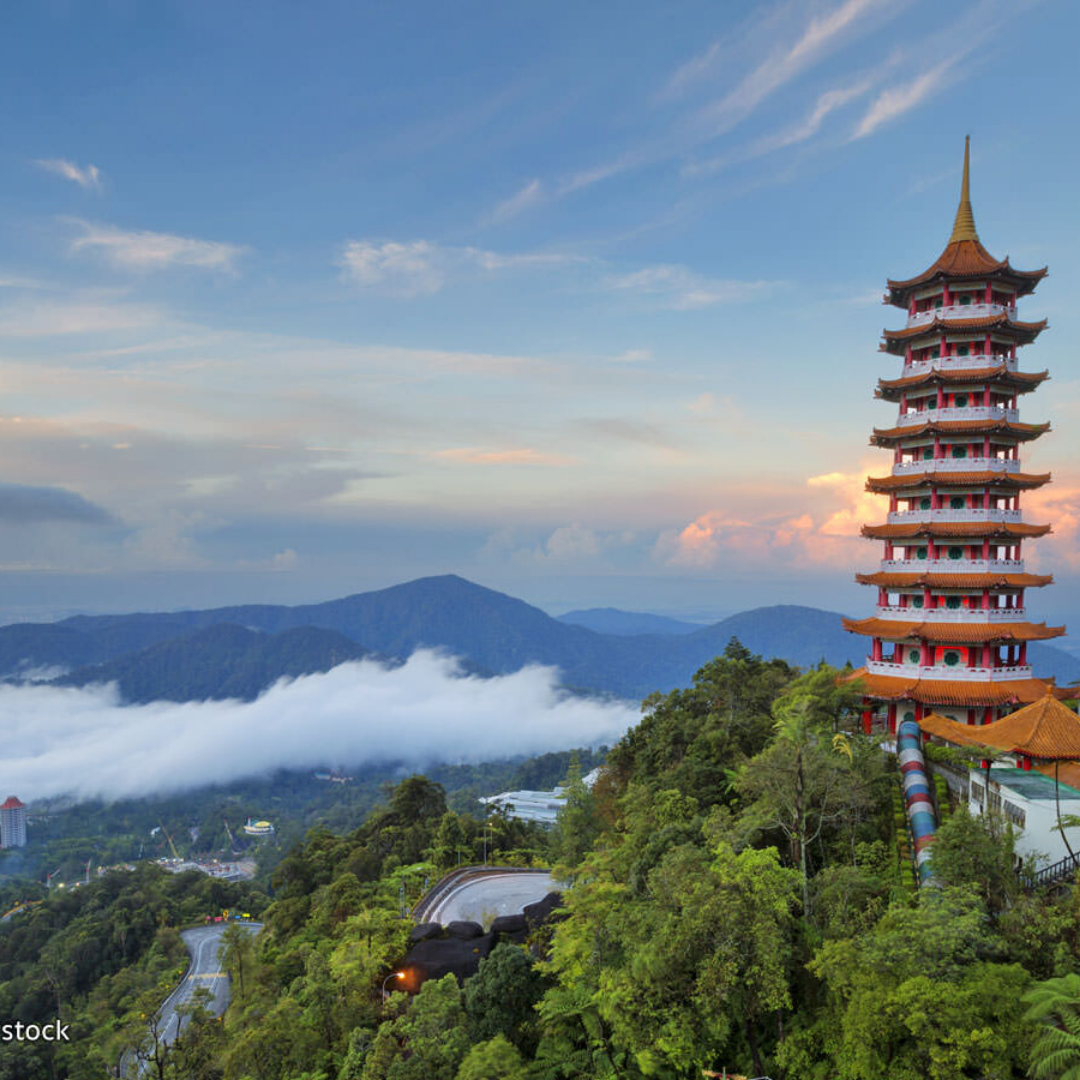 If none of the above catches your visualization, then the eye-soothing landscapes of Genting Highlands will positively thrill you. Only find a peaceful corner to make yourself comfortable and enjoy the peace and quietness of those mountains. However, Genting Highlands is perpetually a few nice degrees cooler than Kuala Lumpur and other nearby flatlands, presenting it a breezy and relaxing getaway. An impressive obstacle course held in Genting Highlands periodically. The obstruction course is a 10KM route punctuated by an abundance of obstacles scattered all over, and you get to do all this while battling inexplicably high altitude situations.
7. Chin Swee Caves Temple: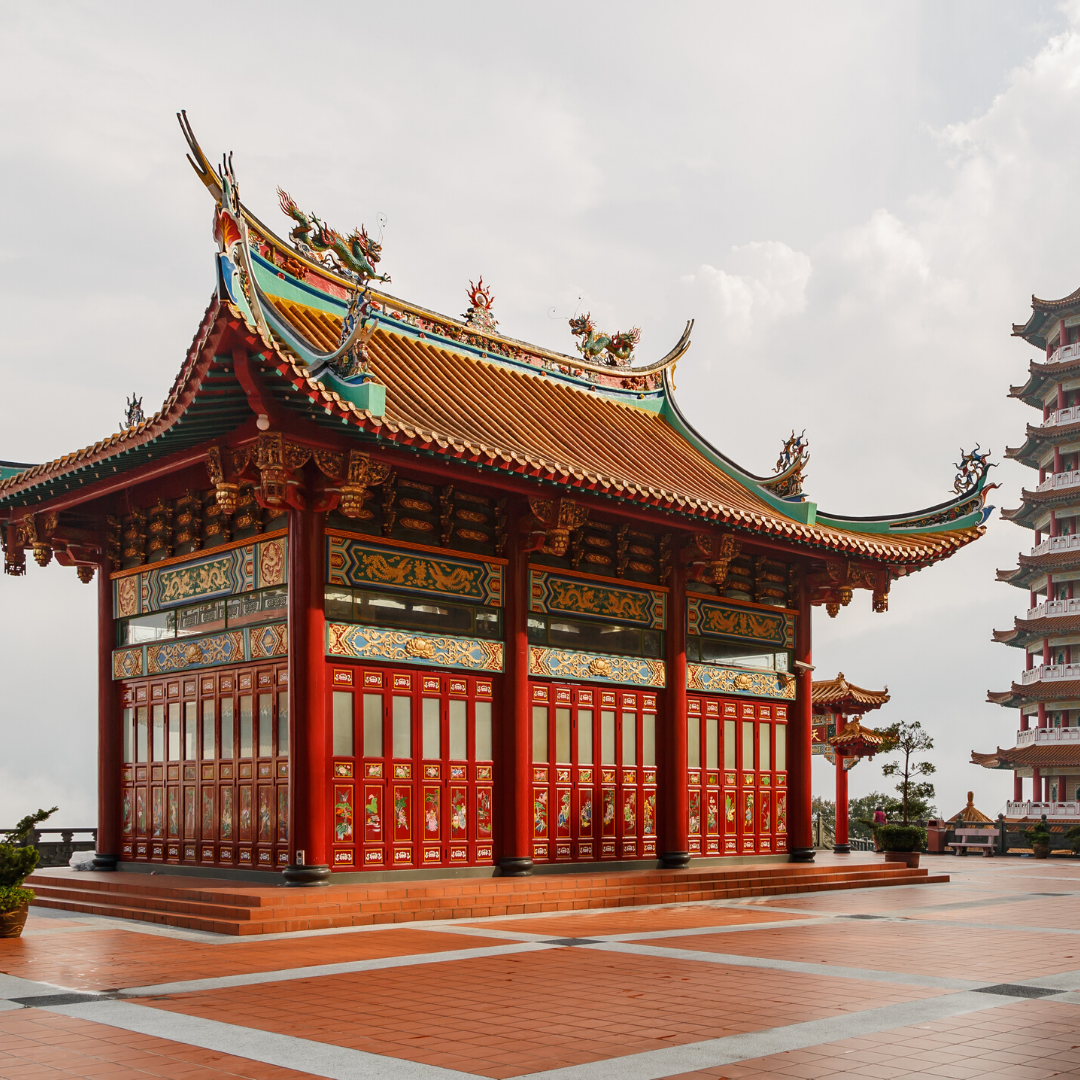 Chin Swee Caves Temple is a Taoist temple located on a 28-acre plot of rocky forested land in Genting Highlands, where locals frequently experience the serene environment and religious customs. One of the generally known characteristics of the temple is a nine-story Pagoda adorned with Buddha paintings and thousands of lights of blessing. Visitors are permitted to climb the steps towards the peak of the pagoda, where they will be welcomed with panoramic mountain scenes.
8. Butterfly Wonderland Genting: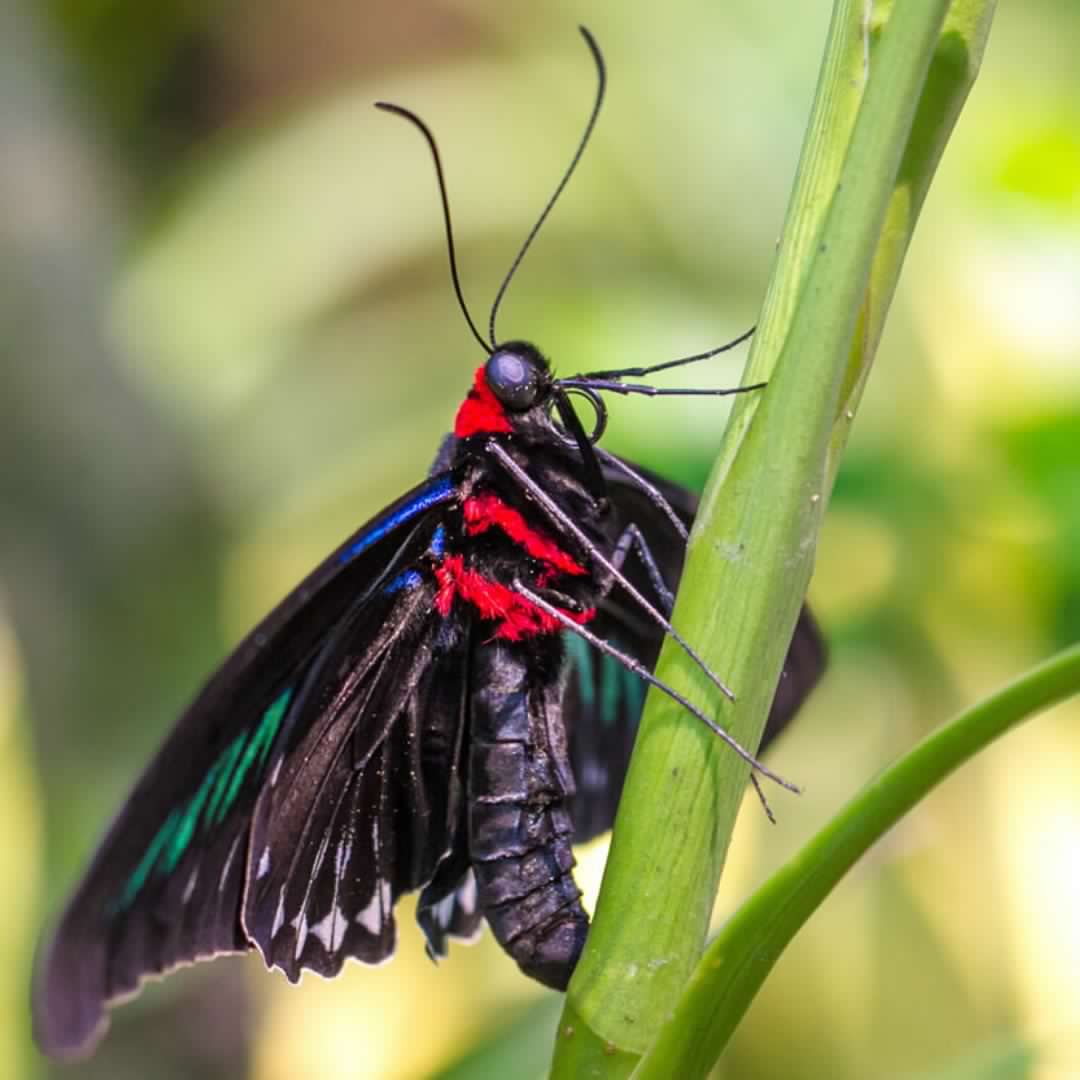 Butterfly Wonderland Genting is an extensive garden in Genting Highlands where hundreds of butterflies roam unobstructedly, making it a popular stop amongst animal lovers and families. The butterfly field is also provided with a diminutive waterfall, which houses colorful Japanese koi fish and freshwater turtles, accessible within a five-minute drive from Genting View Resorts. Visitors can further enjoy comprehensive views of the lush rainforest and cable cars directing to the top of Genting Highlands here.
Genting Highland is a leisurely one-hour drive from Kuala Lumpur. It is snuggled on a mountain peak, a cool respite. If you're assuming of escaping from your bustling working life and relaxing with luxurious indulgences in surreal surroundings, then Genting Highland is worth a visit. The Genting Highlands is estimated to be one of the hill stations in Malaysia, which puts it in the group of other locations like the Cameron Highlands. One cause people gather here is to take in the crisp mountain air, but another big reason to visit is to experience and enjoy the attractions like several casinos and theme parks both indoor and outdoor. Penang is known for having some of Malaysia's most distinctive food and now in the Genting Highlands, you can try it firsthand.
Conclusion:
Kuala Lumpur Hospitality is a website related to Kuala Lumpur and Malaysia's interesting articles you must read. To know more about us please visit our official website.